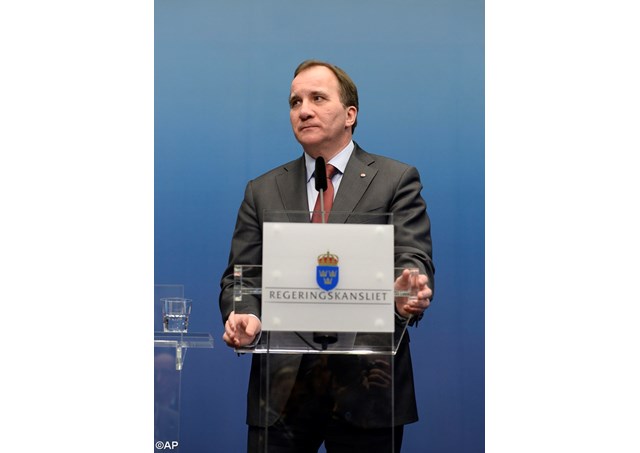 (Vatican Radio) Sweden will hold a new election on the 22nd of March 2015. That was announced by Prime Minister Stefan Löfven on Wednesday.  This comes in the wake of a week of negotiating by the Swedish PM ahead of vote on the budget that was rejected by the Swedish parliament.
Listen to Matthew French's report: 
The announcement of the new elections came during a press conference held after the vote in the Swedish parliament, when the far-right Swedish Democrats sided with the opposition
It has been a busy week of negotiating for the Swedish PM, with the budget been used as a bargaining chip in a power struggle over immigration. Ahead of the vote, the Swedish Democrats had said they were prepared to block any budget unless it meant cutting the immigration to the country.
The Swedish Democrats came out on top after September's elections, with the party holding 49 seats. This was enough on Wednesday to defeat the government's budget by a margin of 182 to 153.
Speaking at the press conference the Swedish PM accused the four Alliance parties of acting irresponsibly, and added that they were letting down their voters by de facto co-operating with the anti-immigration Swedish Democrats.
He went on to explain in English for the international press corps, that by voting this way power had been given to the anti-immigration Swedish Democrats.
Mr Lofven spent hours late on Tuesday trying to reach a budget deal with the centre-right opposition but the talks fell apart without a compromise.
The last time new elections have been called ahead of time in Sweden, was in 1958.