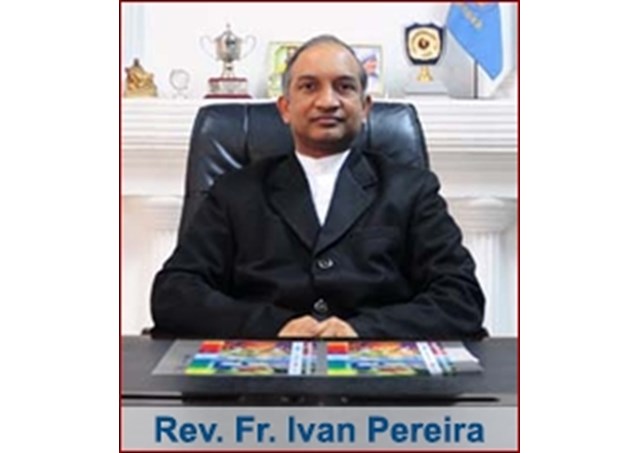 Pope Francis has appointed Fr. Ivan Pereira, Director of  the Diocesan Education Board of Jammu-Srinagar as the new bishop of the same diocese.  He succeeds Bishop Peter Celestine Elampassery OFM Cap,  who resigned from the pastoral care of the Diocese.  
Fr. Ivan Pereira was born on June 1, 1964 in  Vasai, Maharashtra.  He was ordained a priest for the diocese of Jammu in 1993.  Since then Fr. Ivan rendered active service in different capacities in the diocese of Jammu. He was  assistant parish  priest, pastor of various parishes, Principal of schools, Rector of St. Paul's minor seminary, secretary of the Regional catholic Council, Vicar General and secretary to the Bishop. He was also the  diocesan and regional director of Indian Christian youth Association, secretary and president of the Regional Conference of Diocesan priests, North India and director of the Diocesan Education Board.
Currently Fr. Ivan Pereira is also the Principal of Burn Hall,  School Srinagar.
The Diocese of Jammu-Srinagar (1986), suffragan of the Archdiocese of Delhi, has an area of 222,236 square kilometers and a population of 13,849,892, of which 18,161 are Catholics. There are 42 parishes, served by 61 priests (42 diocesan and 19 religious), 19 religious brothers, 195 nuns and 22 seminarians.