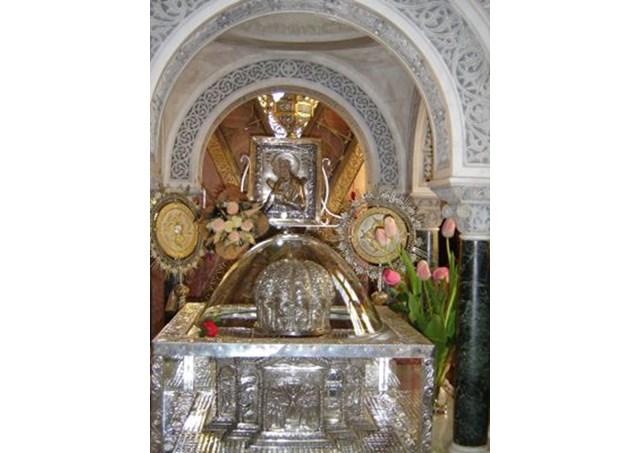 (Vatican Radio) Pope Francis who's currently on a three day visit to Turkey, said this past Wednesday that he  was going there as Successor of Peter to the land of his Brother Andrew.The Saint's feast day falls on November, 30th.
With a stretch of imagination, in a related story  of sorts, our popular 'Latin Lover' Carmelite Father Reginald Foster tells how Pope  Pius II, had part of the cranium of Saint Andrew brought back to Rome in 1461 and placed in Saint Peter's Basilica. 
Listen to our Popular 'Latin Lover' Carmelite Father Reginald Foster in a programme produced by Veronica Scarisbrick:
In this conversation Father Foster tells Veronica Scarisbrick how in 1964 Blessed Pope Paul VI returned the head to the Orthodox Church of  Patras in Greece, from where it had been removed, "in fulfilment of a centuries old promise and as a sign of respectful love for the Greek Orthodox Church".
At the time the Second Vatican Ecumenical Council was in full swing and a solemn celebration to mark the occasion took place in Saint Peter's Basilica on September 26th of that year. While across the sea in Patras a procession wound through the streets of the city led by the Metropolitan and the Bishops and clergy of the Orthodox Church together with the Catholic delegation.