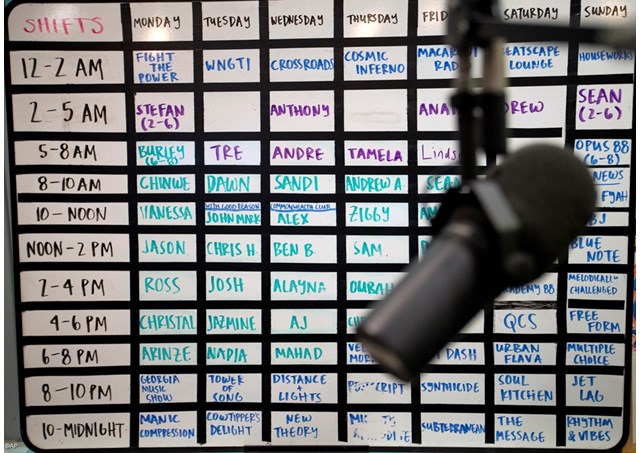 The Vice President for Social Communications at the Kenya Catholic Bishops' Conference, Bishop David Kamau had spoken in glowing terms about the growth of Catholic radio stations in Kenya. He was speaking when he officiated at a meeting of Kenyan Catholic communicators in Nairobi. Below is his speech:
I bring you greetings of love from Nairobi Archdiocese and from my brother bishops with whom I was in Nakuru two weeks ago during our November Plenary Assembly.
I also bring you greetings from our Chairman, Rt. Rev. Martin Kivuva who would have wanted to be here with us from the onset of this AGM, but could not due to pastoral commitments in his Diocese. Bishop Kivuva will however be joining us on Wednesday.
I am glad that this meeting comes towards the end of the year when all of us can reflect on the challenges facing Catholic communicators today and explore ways of using our strategic position to face these challenges.
In our last meeting, we agreed that communication is becoming a central part of all activities of the church, and in an information saturated world, we need to stand out as Catholic Communicators and do things differently from other journalists guided by the Social Teaching of the Church.  I cannot over-emphasize this need at a time when ethical values have degraded so much that many people can no longer differentiate right from wrong.
Dear communicators, we live in a time when, like in the times of the prophets of old, we have to use our media to call people to the truth.
Today, I am glad to be amongst you as we evaluate our work for the ending year and plan for the coming year. I look forward to engaging sessions with all of you. I hope that we put each other to task, appreciating what we did well, pointing out what we did not do so well but most importantly: encouraging each other to do better.
I am reminded of our discussions in the last meeting on Strategies for Fundraising for Communication offices in Dioceses. My brothers and sisters in the lord, I hope we have all begun to explore these possibilities with the hope of having more vibrant communication offices. I will be eagerly listening to your reports on how you have implemented these strategies and the challenges you may have faced.
I wish to assure you of my personal commitment, the commitment of the Social Communications Commission and indeed, the commitment of the entire Kenya Conference of Catholic Bishops to ensure that communications offices in the dioceses are equipped and motivated enough to assist in amplifying the voice of the Church.
I am glad that the National office has continued to build our capacity through training and technical facilitation. The last few months, has seen tremendous growth in Catholic Radios. We have had wonderful improvements in Radio Waumini in Nairobi Archdiocese,  Radio Akicha in the diocese of Lodwar and Radio Amani in the diocese of Nakuru.
I am also reliably informed that Radio Upendo in Elldoret diocese has already received funds to set up a modern studio.
I also take this opportunity to congratulate the Vicariate of Isiolo, for launching RadioShahidi last month-one of the latest entrants in the Catholic Radio family. Clearly, the Catholic voice is slowly but steadily dominating the airwaves in Kenya.
As I look forward to the activities of this AGM, I pray that we have intensive discussions based on a mutual sense of purpose. I especially look forward to a joint calendar of events for year 2015 and the formation of an executive committee for the Commission of Social Communication. These two will help us create synergy as we begin the year 2015.
Allow me at this point brothers and Sisters to officially declare this meeting open.
May the good Lord guide you through it all.
(e-mail: engafrica@vatiradio.va)