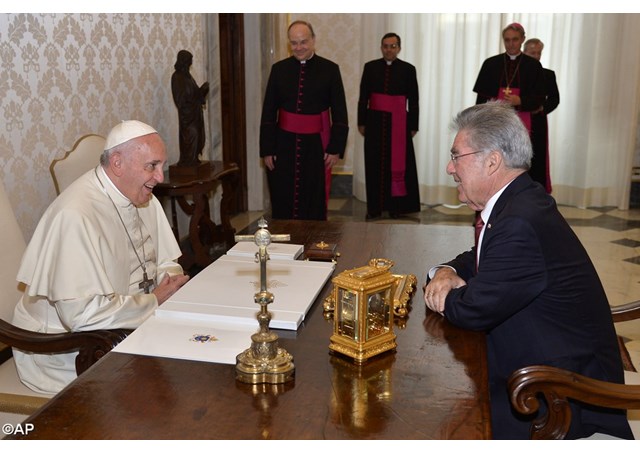 (Vatican Radio) Pope Francis received in audience the president of the Republic of Austria, Heinz Fischer, who subsequently went on to meet with Cardinal Secretary of State Pietro Parolin, accompanied by Archbishop Dominique Mamberti, secretary for Relations with States.
During the cordial discussions, after emphasizing the positive bilateral relations between Austria and the Holy See, the Parties focused on themes of common interest, including the importance of promoting religious freedom and human rights, and commitment to inter-religious and intercultural dialogue.
Finally, various issues of an international nature were examined, especially regarding the situation in the Middle East.