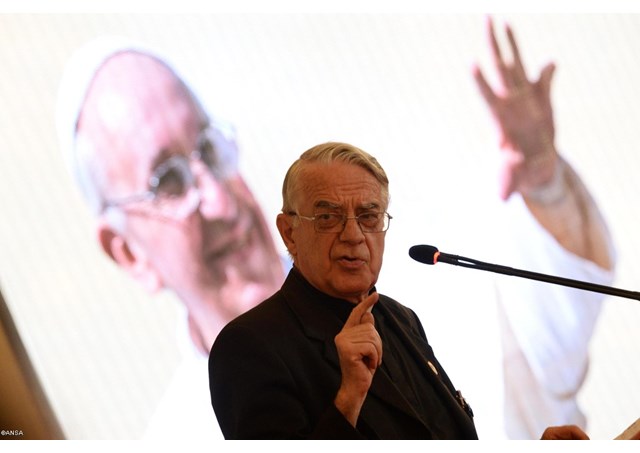 (Vatican Radio)  The Head of the Vatican Press Office, Father Federico Lombardi is to be awarded an Honorary Doctorate (Honoris Causa) by the Faculty of Social Communications  Science at the Pontifical Salesian University  in Rome.  The award comes as the university is celebrating the 25th anniversary of its foundation with a conference entitled "Rethinking Communications: theories, techniques and teaching."
The university said it wishes to honour Father Lombardi for his key role in the field of social communications of the Catholic Church over the past quarter of a century, saying he has always displayed great competence, dedication, equilibrium and love for the Church, even in its most delicate moments such as following the resignation of Pope Benedict XVI or during the Conclave which elected Pope Francis. 
In addition to being Director of the Holy See's Press Office, Father Lombardi is also the Pope's spokesperson and Director General of Vatican Radio.