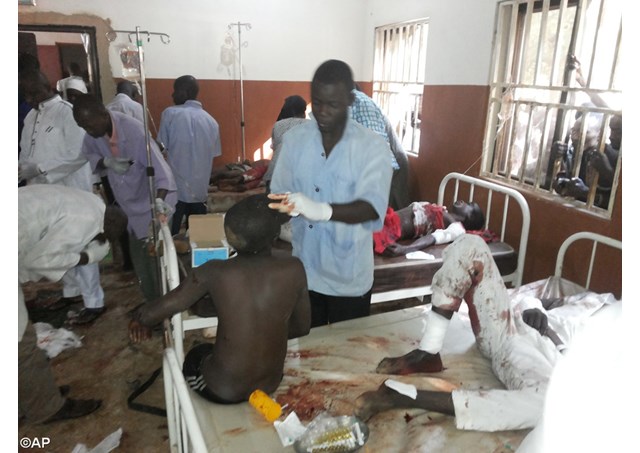 (Vatican Radio) A suicide bomber blew herself up on Wednesday at a college in Kontagora in Nigeria's central Niger State, close to the capital, Abuja. Witness reports say the bomb detonated as the woman attempted to enter the library, killing the bomber and injuring at least three other people.
The suicide attack follows in the wake of several other deadly incidents, and despite a unilateral ceasefire with the Islamic Boko Haram group declared by the government in October. Boko Haram has been waging a campaign of terror in Nigeria, in an attempt to overthrow the government and establish Muslim law in the country.
The Catholic bishops of Nigeria have called an overnight prayer vigil for the nation from the evening of Thursday, November 13th, 2014, to the early hours of Friday, November 14th, at the National Christian Centre in the capital city, Abuja.
Click below to hear our report
The President of the Catholic Bishops' Conference of Nigeria, Archbishop Ignatius Kaigiama of Jos, told Vatican Radio that praying for peace is both an expression of hope and a practical necessity. "We [the bishops of Nigeria] feel that prayer is an important tool in bringing the situation to normal," said Archbishop Kaigiama. "We are holding this national prayer pilgrimage in order to ask Mary for her Motehrly intercession, and to ask that God hear the cries of Nigerians, who are undergoing terrible violence at the hands of this fanatical terrorist group," he said. 
The prayer vigil will include a candlelight procession, recitation of the Rosary, Mass, Scripture readings, and Eucharistic adoration.