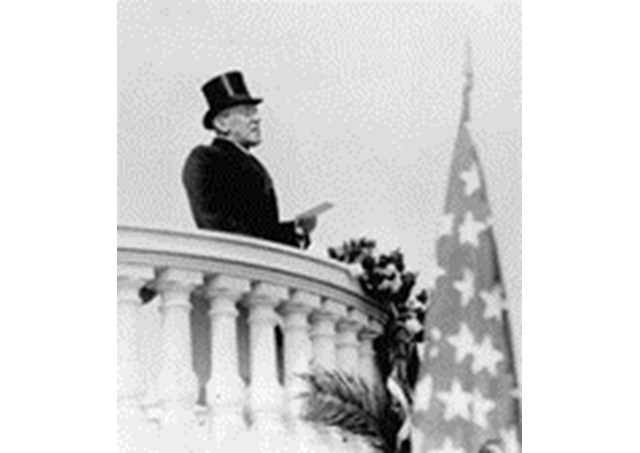 (Vatican Radio) As we mark the end of the First World War on November 11,1918 we join historian Professor Gerald Fogarty who shines the spotlight for us on the role the United States played during the wartime period and how it would shape its future image during the Second World War. In an interview with Veronica Scarisbrick our Jesuit Professor also focuses on how when this nation joined the Great War in 1917, three years after its outbreak, the move represented a dark age for the American Catholic.
Listen to historian Professor Gerald Fogarty SJ interviewed by Veronica Scarisbrick: 
 Professor Fogarty speaks of relations between the Catholic Church and President Thomas Woodrow Wilson, the 28th President of the United States, and how World War I represents a turning point for recognising the United States as a world power, even though he adds, it then retreated into isolation.
He also also highlights how the fact that the United States was, and is, a nation of immigrants impacted on participation in this war, for example he specifies : "where would German immigrants have stood in all this?"
Among the events Professor Fogarty touches on in a special way in this interview is the encounter of President Wilson with Benedict XV at the time of the Treaty of Versailles in 1919.