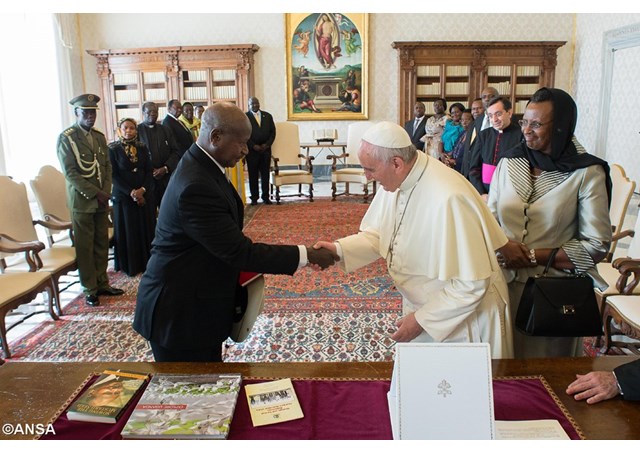 (Vatican Radio) Pope Francis on Monday met with the president of the Republic of Uganda, Yoweri Kaguta Museveni, who subsequently met with the Cardinal Secretary of State Pietro Parolin, accompanied by Archbishop Dominique Mamberti, secretary for Relations with States.
A statement by the Holy See Press Office called the discussions cordial, and said they focused on certain aspects of life in the country, and highlighted the good relations existing between the Holy See and the Republic of Uganda, with particular reference to the fundamental contribution of the Catholic Church and her collaboration with institutions in the educational, social and healthcare sectors. Furthermore, they spoke of the importance of peaceful co-existence between the various social and religious components of the country.
Finally, mention was made of various questions of an international nature, with special attention to the conflicts affecting certain areas of Africa.