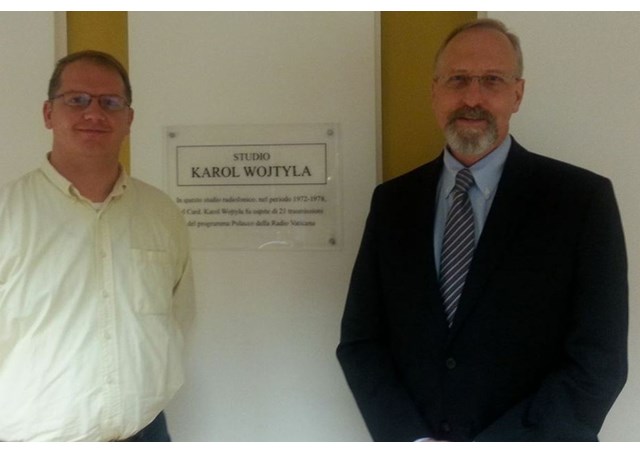 (Vatican Radio) In reaching out to the peripheries, Pope Francis has spoken often about Catholic social teaching, and the impact of modern economies on the poor and those at the edges of society.
The role of Catholic social teaching in dealing with poverty and how businesses can contribute to the common good of society is the focus of a new book, "The Good that Business Does," by Dr Robert Kennedy, professor of business ethics, and the social doctrine of the Church at the Center for Catholic Studies at the University of St Thomas in the United States.
Dr Kennedy spoke with Vatican Radio's Christopher Wells about how businesses can contribute to the common good. Businesses, he said, provide work for people, offer goods and services that respond to genuine human needs, and create wealth, adding to the prosperity of the entire community.
"In a really functional market economy," he said, "I think we're creating good jobs, we're creating products and services that really address human needs, and we're creating wealth." Speaking about Pope Francis' teaching on the income inequality and combatting poverty, Dr Kennedy said he thinks Pope Francis "really wants businesses to do what they should do, to make the contribution to the common good that they're capable of making, and he rightly points out that in many cases they don't do that." 
Listen to the full interview of Dr Robert Kennedy with Christopher Wells: