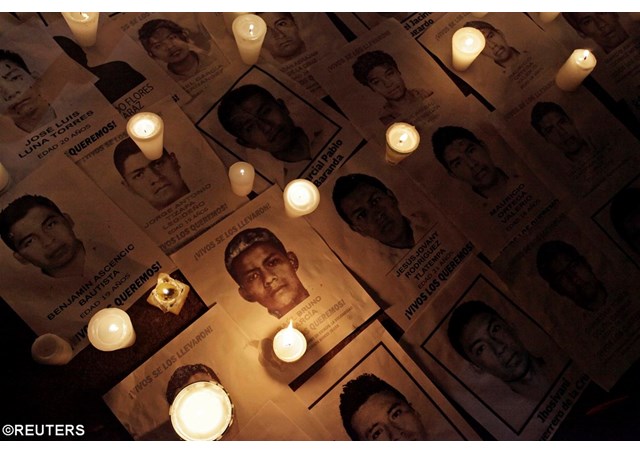 (Vatican Radio) The Governor of a Southern Mexican State where local police shot dead three protesting student teachers and handed over 43 more of them to a criminal gang, has quit. James Blears reports on the massive ongoing social and political shockwaves of this atrocity.
Listen to this report by James Blears 

Legally it's not posible for a ruling Mexican Governor to resign, but Angel Aguirre who was in charge of Guerrero State has left the job. Pressure on him has mounted since Municipal Pólice gunned down three student protesters in the City of Iguala, and delivered scores more to into the hands of gangsters, with their where about still unknown.
Other demonstrators have attacked the Governor's Palace burning administrative buidings while protests have extended State wide, nationally and internationally.
Mexico's President Enrique Peña Nieto has sent a taskforce of 1,200 Federal Pólice to search for the missing students and conduct a full investigation.
Miguel Barbosa who's President of Mexico's Senate insists that investigation must determine what happened and to what extent public servants and authorities were involved.
He's stressing that this was quote: "An act of barbarity, which is a challenge to the entire nation," and that the people of Mexico are highly indignant.