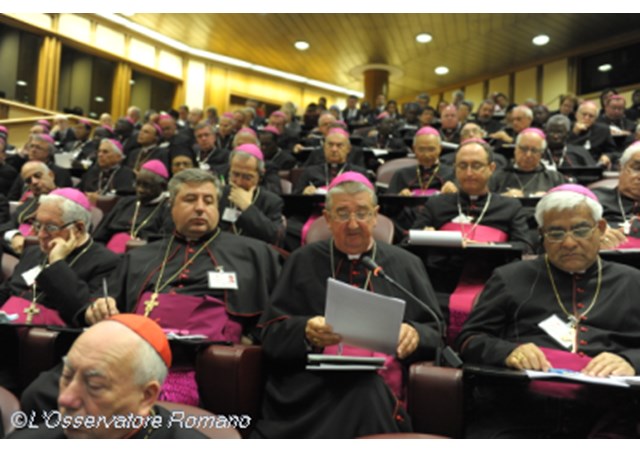 (Vatican Radio) "We have to develop a different type of theology in which we can learn from the lived experience of families and the difficulties that they have", says Archbishop of Diarmuid Martin of Dublin in an interview with the head of Vatican Radio's German program, Fr. Bernd Hagenkord SJ.
Listen:
Archbishop Martin is a 'Synod veteran' having attended the first Synod on the Family convoked in 1980 by Saint John Paul II.  He spoke about the different contexts of the two Synods: "What I am seeing here now is that more and more the overall culture of marriage is drifting away from the ideal of Christian marriage.  That presents new challenges.  Young people are entering into Christian marriage with a different lense of looking at it and  we really have to do far more in preparation and also in a cultural dialogue about family in society.  We shouldn't just lament the changes that are there".
Another interesting point made by the Archbishop of Dublin is that the first Synod convoked by both St. John Paul II and by Pope Francis is about the family:  "The dynamism of JPII is being repeated by Pope Francis, it's incredible the energy that he is putting into it. It's interesting that both of them came directly from pastoral ministry as bishops in a diocese.  It's very clear from their experiences that for both of them the family is central for passing on the faith  and for creating a stable society.  It's also absolutely essential for evangelization.  We can have all sorts of pastoral programs about evangelization, but the real evangelization is done in the family and through the family".