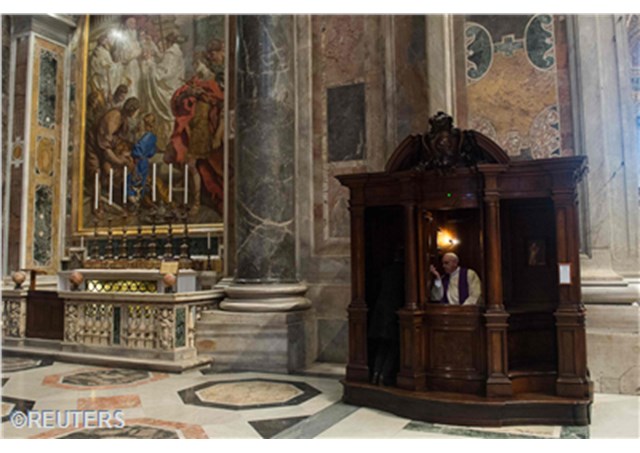 (Vatican Radio)  Monsignor Peter Fleetwood tells the story of a tiny old lady who lived in fear of God for sixty-seven years because of an episode that happened in church when she was only thirteen years old leading her to lose all hope.
Listen to this reflection by Monsignor Peter Fleetwood for the series 'Why Bother? Staying Catholic despite it all", in a programme produced by Veronica  Scarisbrick:  
She came to Father Peter when he was a young priest and while helping out in a parish had pleaded with the congregation at the Sunday evening mass to get back into the habit of going to confession, because hardly anybody used the Sacrament of Reconciliation, even in those days.
So it was that  after mass this lady sought him out in the sacristy explaining how she was  convinced that her sins were far too serious and could never be forgiven. But speaking to Father Peter, this lady gradually realised her fear of God  had been exaggerated. And as it turned out this woman who had spent most of her life  wondering why she should  bother going to church, came home in peace with God  to her spiritual family. 
And adds Father Peter: 'I gave her  the Church's absolution and was never prouder to be a priest."