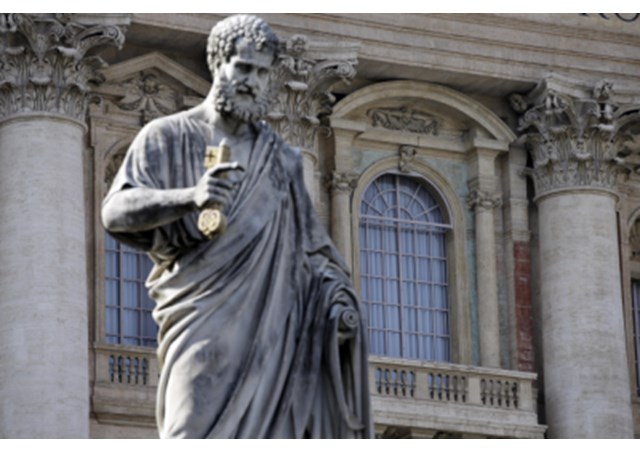 (Vatican Radio) Pope Francis has decided to remove the Bishop of Ciudad del Este, Rogelio Ricardo Livieres Plano.
Below please find a Vatican Radio translation of the official Holy See statement:
After a careful examination of the findings of the Apostolic Visitations made ​​to the Bishop, dioceses and seminaries of Ciudad del Este, by the Congregation for Bishops and the Congregation for the Clergy, the Holy Father has proceeded with the replacement of Bishop Rogelio Ricardo Livieres Plano. He has appointed Ricardo Jorge Valenzuela Ríos, Bishop of Villarrica del Espíritu Santo, as Apostolic Adminostrator of the now vacant diocese.
The grave decision taken by the Holy See, under the weight of serious pastoral concerns, is for the greater good and unity of the Church of Ciudad del Este and episcopal communion in Paraguay.
The Holy Father, in the exercise of his ministry as "the perpetual and visible principle and foundation of unity of both the bishops and of the faithful" (LG 23) calls for the clergy and the entire people of  God of Ciudad del Este to accept the Holy See's decision with the spirit of obedience, docility and an open heart, guided by faith.
Moreover, he invites the entire Church of Paraguay, led by its pastors, to a serious process of reconciliation and to overcome any factionalism and discord, so that the face of the one Church "purchased with the blood of his own Son" is not wounded and the "flock of Christ" is not deprived of the joy of the Gospel (cf. Acts 20: 28).