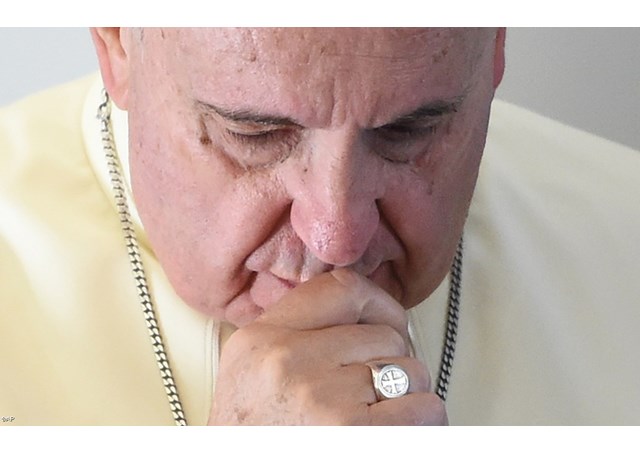 (Vatican Radio) It is Pope Francis' express will that grave cases regarding the abuse of minors by clergy be dealt with rigorously and without delay. Moreover with "the full assumption of responsibility by the institutions of the Holy See".
This is according to a statement released by Holy See Press Office Director, Fr. Federico Lombardi SJ announcing the news that a former Nuncio undergoing criminal proceedings for the abuse of minors, has been placed under house arrest.
Emer McCarthy reports Listen: 
In the statement released Tuesday evening, Fr. Lombardi  informed press that the Vatican's Promoter of Justice [Prosecutor –ed] of the Court of First Instance issued the restrictive measure against former Archbishop Jozef Wesolowski  in light of the "grave facts of abuse against minors that took place in the Dominican Republic" where he had served as Nuncio. 
Fr. Lombardi states that the "seriousness of the allegation" prompted the investigator's office to issue the order.  However, due to the former Archbishop's documented medical condition, he has been placed under house arrest at a facility within Vatican City State limits. 
Wesolowski was reduced to the lay state following a canonical trial last June conducted by the Congregation for the Doctrine of the Faith, in which he was found guilty of the crime of child abuse.   
The Press Office Director states that the initiative taken by Vatican City State' judicial organs is in accordance with the Pope's express will that such a grave and delicate case be addressed without delay, with the just and necessary rigor and with the full assumption of responsibility by the institutions of the Holy See".