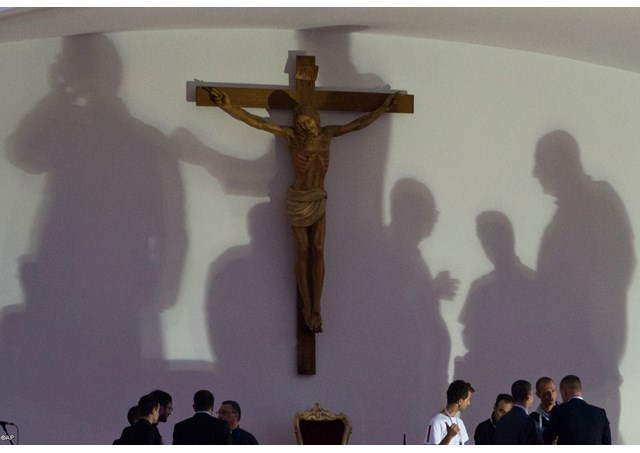 (Vatican Radio) The Boulevard of National Martyrs in Tirana is already filled with people on Saturday night, ahead of Pope Francis' arrival on Sunday morning.
Thousands of local residents and visitors have chosen to take their evening walk along the street, checking out preparations for Sunday morning's papal Mass.
For most people, the Pope's journey from Mother Teresa International Airport and the papal liturgy taking place in Mother Teresa Square will be the best opportunity to see the Holy Father in person.
In the Square itself on Saturday night, engineers and technicians are making sure everything is ready, while on the altar the Pope's Master of Ceremonies, Monsignor Guido Marini is walking through the final details of liturgy.
It's a remarkable atmosphere. Throughout the day, there was little evidence of excitement, despite the omnipresent flags and banners. Now
less than twelve hours before Pope Francis' arrival it seems all of Tirana is turning out to be part of the Holy Father's historic visit.