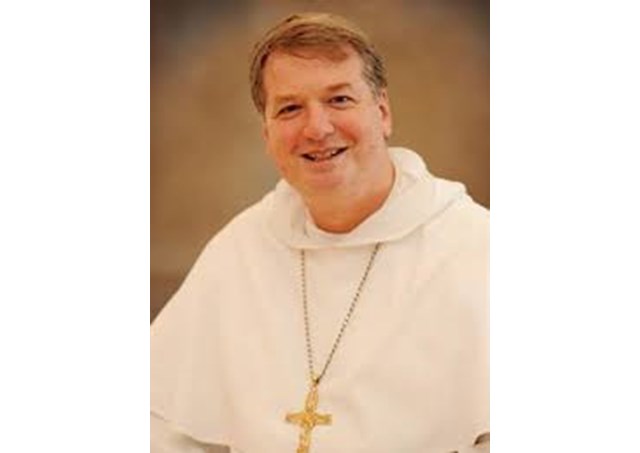 (Vatican Radio)  Pope Francis has appointed Bishop Anthony Fisher to the Archdiocese of Sydney.  It will be a homecoming for the 54 year old Dominican, who was born in Sydney and served as an auxiliary there before being appointed to the diocese of Paramatta.  He takes over pastoral leadership of the Archdiocese from Cardinal George Pell who has been appointed Prefect of the new Vatican Secretariat for the Economy.
Bishop fishers Episocpal motto is : Veritatem facientes in caritate' Speaking the truth in love.
Born in Sydney in 1960 to Colin and Gloria Fisher, he was baptised Anthony Colin Joseph at St Thérèse Church, Lakemba, and attended the parish school in 1965 and 1966.
Thereafter, he attended St Michael's School Lane Cove, Holy Cross College Ryde, and St Ignatius' College Riverview.
At the University of Sydney he received degrees in History and Law before practising law in a city firm.
Dominican friar
In 1985 Bishop Anthony entered the Order of Preachers (Dominicans), a religious congregation dedicated to preaching the Catholic faith in the context of a life of study, prayer and community. He studied for the priesthood in Melbourne, receiving an honours degree in Theology.
He worked for a time on immigration and refugee issues at Uniya, a centre for social research in Kings Cross, and was ordained a priest at Holy Name Parish, Wahroonga, on 14 September 1991.
Thereafter, Bishop Anthony completed a Doctorate in Bioethics at the University of Oxford. From 1995 to 2000 he was a lecturer in the Australian Catholic University.
From 2000 to 2003 he was foundation Director of the John Paul II Institute for Marriage and the Family, Melbourne. Bishop Anthony remains Professor of Moral Theology and Bioethics in the Institute.
During this time he was also Master of Students (seminarians) in the Dominican Order and Socius (deputy) to the Provincial.
His community involvements included being Chaplain to the Parliament of Victoria; member of the Infertility Treatment Authority of Victoria; chair or member of several hospital ethics committees; and chaplain to various organisations such as the Order of Malta. He has published extensively in bioethics and moral theology.
Auxiliary Bishop of Sydney
In 2003, Pope John Paul II appointed him Auxiliary Bishop of Sydney. In that archdiocese he was Episcopal Vicar for Life and Health and Chairman of the Catholic Schools Board.
From 2003-2010 Bishop Anthony was Parish Priest of Our Lady Star of the Sea Parish, Watsons Bay. Since that time he has also been Deputy-Chancellor of the Catholic Institute of Sydney, Adjunct Professor in The University of Notre Dame Australia, and a member of the Company of the Australian Catholic University.
He was Co-ordinator of World Youth Day 2008 in Sydney.
Bishop of Parramatta
On 8 January 2010, Pope Benedict XVI appointed Bishop Anthony the third Bishop of Parramatta. As Bishop he has overseen the consultations, publication and implementation of the Diocesan Pastoral Plan, Faith in Our Future. This sets two basic goals for the Diocese: to grow our faith and to share our faith. It will focus on five areas of greatest need and potential: families, youth, ethnicity, vocations and evangelisation.
Bishop Anthony has worked extensively with the Catholic Education Office, principals and staff on the mission and identity of Catholic schools today, and with youth ministers and groups in promoting the connection of young people with the Church.