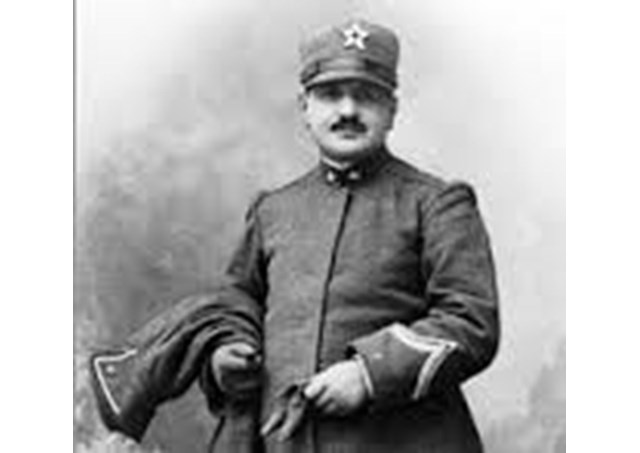 (Vatican Radio) At the time of the First World War Father Angelo Roncalli later to become Saint John XXIII was appointed military chaplain to the Italian Forces. In his Memoirs by  the title of  'Journey of a Soul' he shares with us some thoughts relating to these tragic years and to  the clamour of war rising across  Europe in 1914:" O Lord, in these days of storm amidst the clash of nations, give your Church liberty, unity and peace." 
Listen to Veronica Scarisbrick's report:
 In fact, ten years into priesthood, Father Roncalli in May 1915 when Italy  declared war on Austria  was recalled to the army. As he writes later that month, on  May 23, 1915: Tomorrow  I leave to take up my military service in the Medical Corps. Where will they send me, to the front perhaps?  Shall I ever return to Bergamo or has the Lord decreed that my last hour shall be on the battlefield?".
In reality he was not sent to the front but rather to serve in the hospitals of Bergamo as a stretcher- bearer. First as a non-commissioned officer and less than a year later as military chaplain. But his task as chaplain did not end with the war in 1918. Once the armistice was signed the Bishop of his Diocese, Bergamo, entrusted him with the delicate task of assisting the young clerics who were returning from the front. As he writes during a retreat in 1919: 'During these  last years there have been days when I wondered what God would require of me after the war. Now there is no more cause for uncertainty, or for looking for something else; my main task is here, and here is my burden, the apostolate among students."
And on this same occasion he also describes the four war years as  'a world full of agony': "I call to mind all those young souls I have come to  know during those years, many of whom I accompanied to the threshold of the other life; the memory of them moves me deeply, and the thought that they will pray for me is comforting and encouraging"….