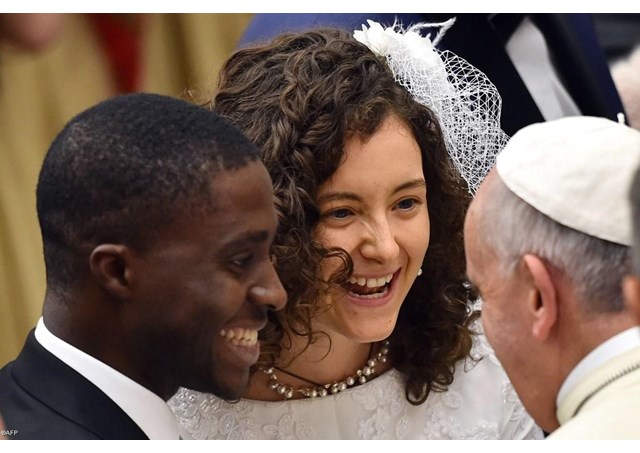 (Vatican Radio) Pope Francis is to celebrate the weddings of 20 couples in St. Peter's Basilica.
The ceremony, during which the Pope will celebrate the Sacrament of Marriage, is scheduled to take place on Sunday, September 14.
The Mass will take place just three weeks before the extraordinary Bishops Synod on the Family in the Vatican from 5 to 19 October.
It will be the first Papal celebration of a wedding since Saint John Paul II married eight couples at a Mass to mark the Jubilee for Families in October 2000.