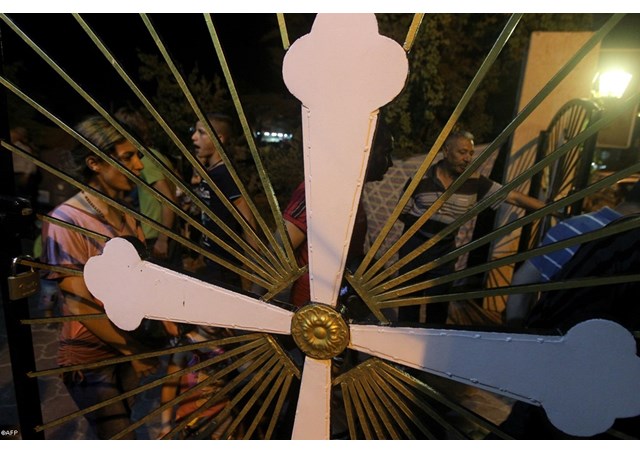 (Vatican Radio) In August alone, 120,000 Christians fled their homelands in the North of Iraq after the region was seized by forces from the extremist terror group Islamic State.
In Erbil, up to 70,000 refugees are spread across 22 reception points where they are receiving basic food parcels, mattresses and medicine.
Listen to Lydia O'Kane's interview with Fr Robert McCabe.
As Christians and other religious minorities continue to suffer in Iraq and the Middle East, Christians in Ireland are showing their support.
Fr Robert McCabe a priest from the diocese of Meath in collaboration with Aid to the Church in Need Ireland is highlighting their plight with an initiative called "Walk To Church", which aims to focus the prayers of Irish parishioners on those who are displaced and persecuted.
Parishioners are being encouraged to get involved by leaving their cars behind and walking with their feet to Sunday Mass as a way of showing their solidarity.
"We take it for granted that we can drive to church that we can pray together and that we can go home again…", says Fr Robert, who goes on to say that "our brothers and sisters in Iraq and in many other parts of the Middle East are in urgent need of our prayers and solidarity - as are the parishes who have provided them with shelter in recent weeks and who are now under pressure with resources.
However, despite what people have seen and read in the news, Fr McCabe says the story on a human level is not being highlighted enough.
"I think people have seen those images and have been following what's been happening in Iraq over the last number of months, but many of the images which we're seeing in Ireland are either too horrific, too shocking or they're not explicit enough on the human story."
If you want to find out more about this initiative go to www.acnireland.org