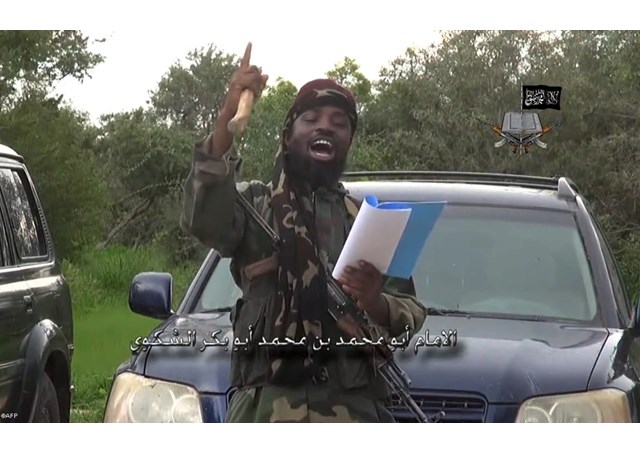 (Vatican Radio) Fr. Gideon Obasogie, the Director of Social Communications in Maiduguri Diocese, Nigeria, says the Islamist terrorist group, Boko Haram has taken over the town of Madagali LGA in Adamawa state, Northeast of Nigeria forcing Fr. Aiden Ibrahim of St. Denis to flee from his parish. Several Christian residents of Madagali are said to have fled from the town many months ago in fear of rampaging Boko Haram sects. In Madagali, Boko Haram are said to have looted parish property, vandalized and then set alight buildings belonging to the church. Fr. Obasogie was not sure of the number of people killed or of other causalities in the Madagali attack but he says there are many.
The Diocese of Maiduguri covers the whole of Yobe, Borno and Adamawa states in Northeast Nigeria. These three states are under Nigeria's declared emergency rule for the region. Fr. Obasogie says that Madagali and Gwoza are now effectively under the brutal control of Boko Haram sects.
Christian Churches within Maiduguri Diocese have borne much of the brunt of the terrorist activities although some Moslems have also not been spared by Boko Haram extremists. According to Fr. Obasogie, all Christian churches on the major road linking Maiduguri and Adamawa state have been closed after several acts of terrorism at the hands of Boko Haram sects. St Timothy's parish in Bama which has been attacked several times in the past has been abandoned and the parish priest, Fr. Timothy Cosmas was relocated to a different parish. Early this year, St. Peter's parish in Pulka was brutally attacked by Boko Haram insurgents though fortunately, the parish priest, Fr. James John who seems to have been the main target, was not at the parish when the attack happened.
On 24 August, Boko Haram's leader Abubakar Shakua, in a move that seems to mimic the Middle East terrorist group "Islamic State" declared a caliphate in Gwoza, North eastern Nigeria.  The Islamic State formerly known as the Islamic State in Iraq and the Levant (Isis) are a brutal Jihadist group that has declared a caliphate in parts of Syria and Iraq. They claim religious authority over all Moslems in the world. The militant group, Islamic State, is known for its chilling brutality and executions that seem to appeal to Boko Haram.
The fall of Gwoza to Boko Haram has undermined the Nigerian army's efforts to try and regain territory being controlled by the insurgents. In July this year nearly 15,000 people fled the major town of Damboa when Boko Haram insurgents took it over.
Boko Haram insurgents have created mayhem in Nigeria since September 2010 when they attacked the Bauchi prison in Northern Nigeria. In that attacked 721 prisoners escaped as a result. Among the most chilling of Boko Haram's atrocities include the 14–15 April 2014 kidnap of 276 female students taken from the Government Secondary School in the town of Chibok, Borno state. To this day, the students are still missing leaving behind a trail of immense suffering and anguish in bewildered families. 
Fr. Obasogie says property belonging to Christians in towns that have been attacked by Boko Haram is being taken over by so-called Haramists and their sympathisers. He has since appealed for prayers and committed the Diocese of Maiduguri to the maternal care of our Lady Help of Christians to intercede.
(Paul Samasumo) e-mail: engafrica@vatiradio.va