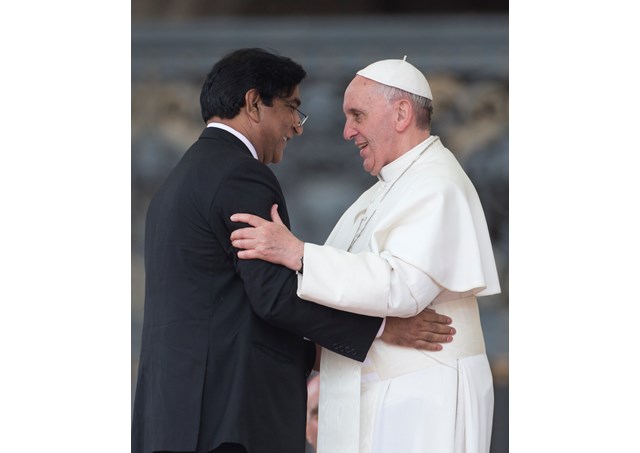 (Vatican Radio)  Pope Francis met briefly Wednesday with Dr. Paul Bhatti, former Pakistani Minister for National Harmony and Minorities.  Dr. Bhatti attended the weekly General Audience where he and his mother, both Catholics, had an opportunity to speak with the Pope.  Bhatti, whose brother Shabhaz was assassinated by Islamic extremists as Pakistan's first Minister for Minority Affairs in 2011, says Pope Francis is a father figure for the world's persecuted Christians.  Bhatti and his mother invited Pope Francis to visit Pakistan's small Christian community and said their meeting with the Pope was a special moment.
Listen to Tracey McClure's extended interview with Dr. Paul Bhatti:
In the interview, Bhatti criticizes the international community's complacency in speaking out against persecution against Christians and says the root causes of religious extremism and terrorism must be identified and dealt with.  He also speaks about the courage of some Muslims who come to the defense of Christians and condemns the "abuse of children" who are sometimes "brainwashed" as early as the age of 6 to kill.