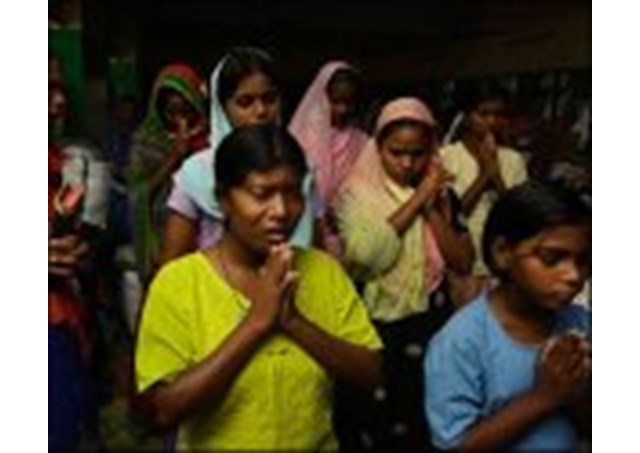 (Vatican Radio) As awareness and concern about the persecution of Christians and other religious minorities in Iraq grows, persecuted Christians in India are raising awareness of their own plight.
Monday marks the sixth anniversary of the horrific violence that erupted against Christians in the Kandhamal District in the eastern Indian state of Odisha, formerly known as Orissa. It is reportedly the worst outbreak of anti-Christian violence in post-independence India.
Some 5,000 of these Christians continue to live in slum-like conditions, after losing their homes and belongings six years ago, when fleeing the brutal violence, meted out by mobs, inspired by extremist Hindu nationalists.
By the time the violence had subsided, more than 100 people were killed and 54,000 people were displaced. Hundreds of homes were razed to the ground and 295 churches were destroyed.
On Monday, Christian communities and human rights organisations worldwide observed Kandhamal Day– the anniversary of the August 2008 violence—in an effort to encourage the Indian government to take measures to ensure the attackers are brought to justice and to assure that such violence does not re-occur.
Dr. Sam Paul of the All India Christian Council explained the context that brought about such violence.  
"Violence like this could not and did not happen in a vacuum. For years, groups belonging to the extremist Hindu nationalist movement have been inculcating in the local tribal people a Hindu sense of identity and promoting hatred and violence against Christians," he said.
Christian Solidarity Worldwide, a nonprofit organization that works for religious freedom internationally, says most of the victims are still waiting for justice from the Indian government in the form of compensation to help re-build their homes and legal sentencing for their attackers. Several cases are reportedly pending in the Odisha High Court.
While some Christians tried to return to their native villages and left soon after because of unsafe conditions, Dr. Paul said many just gave up on ever going home.
"At least 50,000 people had escaped to the hills when they were attacked. Many of them have fled the area altogether to resettle in another part of India," he said.
No one has ever been convicted in the violence though a significant number of those implicated were acquitted, and the Christian community reportedly remains unsafe, with continued harassment and violence.
"That no one is being brought to justice for the attacks against them, the fear is that without justice, the attacks that occurred in August 2008, could happen again and again," said Dr. Paul.
Listen to the report by Laura Ieraci: