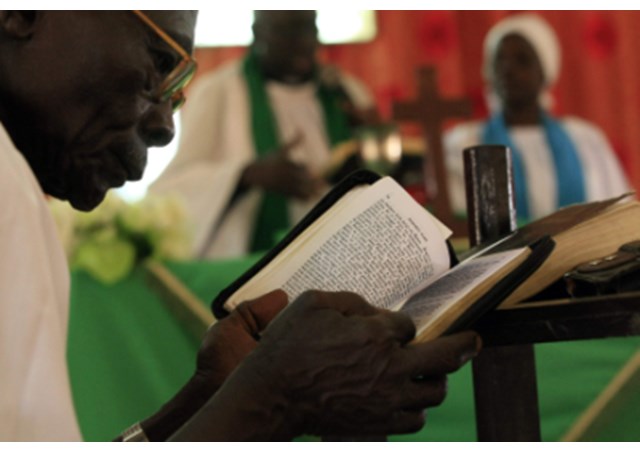 The Auxiliary Bishop of Juba in South Sudan, Bishop Santo Loku Pio says that the Archdiocese of Juba plans to open 25 new parishes, in addition to the existing 14. This is according to information given to Vatican Radio by South Sudan's Catholic Radio Network (CRN).
Bishop Loku Pio revealed this at the weekend, during the official opening of a new parish, dedicated to Mary Queen of the Apostles at Gurei along Juba-Yambio road. 
At the same gathering, Bishop Loku Pio called on the faithful to work hard to help the diocesan administration realise the said plan. He said the Archdiocese needs the laity to be involved in the process of opening new parishes.  He has further encouraged the Missionaries of Mary Immaculate to forge ahead in spite of the challenges that would come their way as they develop the new parish of Mary Queen of Apostles.
Bishop Loku Pio then told parishioners to take seriously the task of teaching their local languages to the missionaries. If this is done, the missionaries would be in a position to serve the people better, he said.