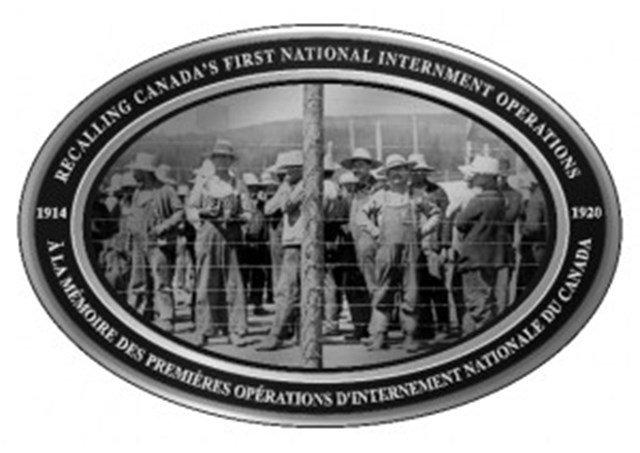 (Vatican Radio) This summer has seen many events commemorating the beginnings of the First World War. In Canada on Friday, more than 100 plaques will be unveiled in communities across the country to mark the 100th anniversary of the nation's War Measures Act. The plaques recall Canada's first national internment operations, which led to hundreds of Eastern European immigrants being classified as "enemy aliens" and held in internment camps throughout the country.
The leader of the project, Dr Lubomyr Luciuk, said: "Beginning in 1994, the Ukrainian Canadian Civil Liberties Association began placing historical markers to recall the internment operations, hoping to eventually have a plaque at each of the 24 camp sites. We started with Kingston's own Fort Henry, the location of Canada's first permanent internment camp. Over the course of some 20 years our volunteers and supporters have made sure each internment camp location has been marked."
The 100 plaques dedicated on Friday, Luciuk said, "will hallow the memory of all of the victims of the internment operations and help educate our fellow Canadians about a little-known episode in Canada's national history."
Vatican Radio's Christopher Wells spoke with Fr Athanasius McVay, a Ukrainian Greek Catholic priest from Canada, and an expert in early 20th-century ecclesiastical history. Rev Dr McVay says that, in addition to the positive commemorations of the men and women who sacrificed themselves during the war, it is important also to remember the victims of the war, at home and abroad. "Alongside the brave soldiers who gave their lives, there were our own Canadian citizens and immigrants… who were deprived of their civil rights, and many were interned in internment camps during the war."
During the war, he says, it was "not so much the government, but the general population, [that] became very suspicious and fearful." Although the government needed to take steps to ensure there was no activity that could be detrimental to the war effort or the morale at home, Fr McVay says, "I think it's generally recognized today that they exceeded their mandate, because the internment was really not necessary, and it was really not caused by anything these people had done."
Fr McVay says: "These commemorations should be about remembering. History is the memory of mankind. And I think that we owe it to history to remember these events and to make some symbolic redress – but to move forward, and learn from our mistakes, and to make a better value world, to promote our Catholic values."
Listen to the full interview of Father Athanasius McVay with Christopher Wells:
You can learn more about "CTO – The One Hundred Plaques Across Canada Initiative" at the website of the Ukrainian Canadian Civil Liberties Foundation.