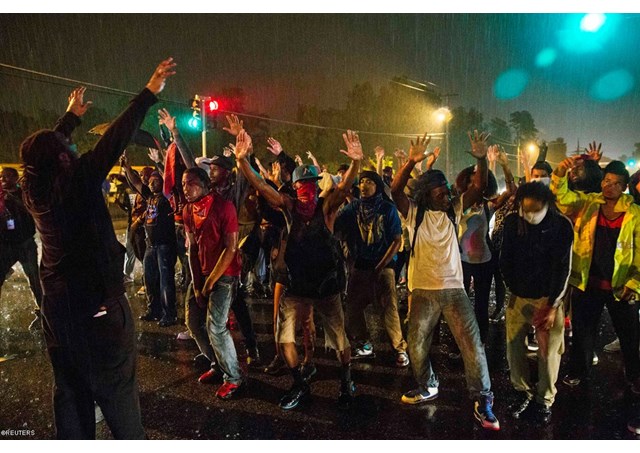 (Vatican Radio)  The violence witnessed in Ferguson, Missouri following the shooting by police of a black teenager is a reflection of many "festering"  issues among the black community according to a local Catholic priest.  Father Arthur Cavitt is a parish priest in Ferguson and also is the Director of a Center promoting Christian spiritual formation and leadership development within the African-American community.   He spoke to Susy Hodges about the violence and its underlying causes.
Listen to the full interview with Father Arthur Cavitt: 
An African-American himself, Father Cavitt says that historical racial tensions and the widening gap between haves and have-nots have helped contribute to this outbreak of violence.  Asked whether he agrees with many commentators who have talked about the huge gulf of mistrust between the black community and the police, he acknowledges there is a lot of "mutual suspicion" and "a long-time festering"  within the community that's been going on because of "mistrust, racism and prejudice." 
Father Cavitt says social deprivation also plays a role. "There's still people who are feeling left-out, who are really left-out."  He also describes the frustration of people caught up in "the cycle of disparity."  "There's unemployment, there's poverty, there's despair in many areas." 
Asked about the role of the local Catholic Church. Father Cavitt says they have been active on several levels.  At his parish, he says, they have been praying the rosary ever since the violence first flared and he also referred to a mass for Peace and Justice that was being celebrated on Wednesday (the 20th) by the Catholic Archbishop of St. Louis, Robert Carlson.