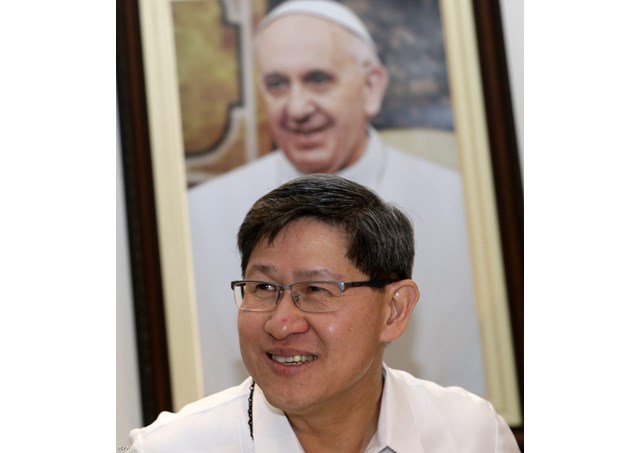 (Vatican Radio) On Saturday morning, Pope Francis celebrated Mass for the Beatification of 124 Korean Martyrs.  Among those at the Mass was the Archbishop of Manila, Cardinal Luis Antonio Tagle.
Listen to Vatican Radio's interview with Cardinal Tagle:
The Filipino Cardinal told Vatican Radio the Mass was a reminder to all Asian Catholics of the price people have paid for the Faith.
"While the Church in Asia remains a very small Church in terms of numbers of Christians, we are also aware that in Asia hundreds – thousands – of Christians offered their lives for the faith; so the difficulties that Christians encounter in Asia is not new," said Cardinal Tagle. 
"This has been the history of the Church, and the Church in Asia has that wonderful tradition - legacy - from Jesus, who offered his life for everyone," he continued. "Here, the soil of Asia, the faith has blessed by the blood of martyrs. For us in Asia, this is a good reminder."
Cardinal Tagle pointed to the words of Pope Francis on Friday to the 6th Asian Youth Day about the different forms of idolatry existing in the modern world.   
"It is easy for the sake of convenience to put your faith aside in the name of practicality, in the name of pragmatism, and so you compromise," said Cardinal Tagle. "But now with the beatification, I was very much moved [when I realized] we had Asian ancestors here who were willing to pay the cost of being a Christian, and if needed they would offer their lives.  This is an inspiration for all of us."