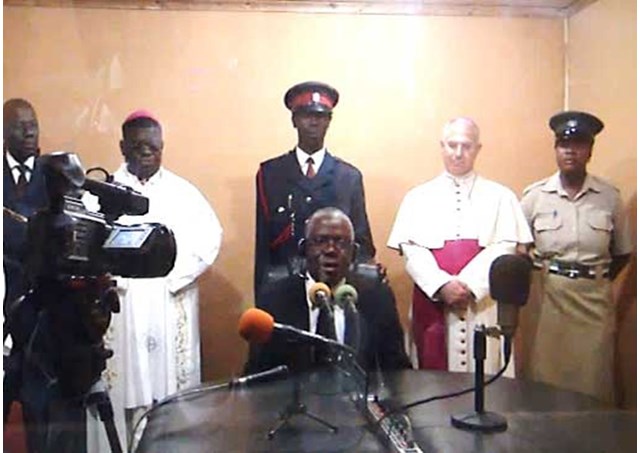 (Vatican Radio) Kabangabanga means star in Zambia's Kaonde language of Solwezi Diocese.
Recently, the Apostolic Nuncio to Zambia, Archbishop Julio Murat was in attendance when Solwezi Diocese Bishop, Charles Kasonde, blessed the new Diocesan radio station, Kabangabanga in Zambia.
At the same ceremony was Zambia's North Western Provincial Minister, Mr. Nathaniel Mubukwanu. According to Fr. Wilbroad Musonda, the Solwezi Diocese Communications Coordinator, Mr. Mubukwanu commissioned the radio station by addressing listeners in the on-air studio. The minister congratulated the diocese for establishing the Catholic radio station and challenged radio management to produce programmes with local content that would focus on Christian and family values.
Radio Kabangabanga becomes the ninth radio station to be established by the Catholic Church in Zambia. Almost every diocese in Zambia now has a radio station of its own. The Zambian Bishops have made the establishment and use of Catholic radio stations a pastoral priority. This follows a resolution that was made by the Zambian Bishops after the First African Synod of 1994 in Rome. Ndola Diocese has Radio Icengelo; Lusaka Archdiocese, Radio Yatsani; Radio Maria is in Chipata Diocese; Radio Yangeni, Mansa Diocese; Chikuni Radio, Monze Diocese; Oblate Radio Liseli, Mongu Diocese and Radio Musi-O-Tunya is in Livingstone.
Two new Radio Stations are at project level. These are Radio Lutanda to be established in Kasama Archdiocese. Sesheke Radio will be stationed in the Western Province of Sesheke.