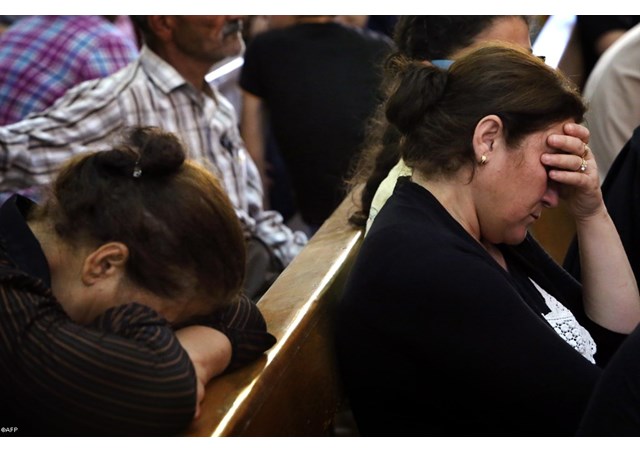 (Vatican Radio) In response to the continuing crisis facing Christians in Iraq, Pope Francis has named Cardinal Fernando Filoni as his personal envoy to the war-torn country. Plans are also underway to bring all the Holy See's representatives in the region to Rome for a meeting to support the tens of thousands of people who've been forced to flee by militants of the recently established Islamic State.
Listen to Philippa Hitchen's report: 
Speaking to Vatican Radio on Friday, Cardinal Filoni, who heads the Holy See's missionary efforts as Prefect of the Congregation for the Evangelisation of Peoples, said his appointment is aimed at showing the Pope's concern and solidarity with the Christians of Iraq
Cardinal Filoni said he hopes to bring the Pope's concerns to those who've been humiliated and are suffering as they flee their homes and seek refuge elsewhere. He also said he would be working closely with Iraq's Chaldean Patriarch Luis Rafael Sako to see what else the Universal Church can do to support these displaced people.
Commenting on the appointment, the head of the Holy See Press Office, Fr Federico Lombardi noted that Cardinal Filoni served for six years as nuncio to Jordan and Iraq during the final stages of Saddam Hussein's rule and throughout the war years. Fr Lombardi said during the bombing of Baghdad he was one of the very few foreign diplomats who remained in the city, demonstrating his courageous love and dedication to the suffering people there.
The papal spokesman said all the nuncios in that region have been asked to share Pope Francis' most recent appeal with both the political and religious authorities in each country, in order to promote "a movement of prayer and solidarity" with "our brothers and sisters", and with all people struck by this dramatic and tragic situation. He said plans are currently being discussed for a meeting of those nuncios in Rome, most likely in September, to discuss further initiatives and show the whole Church's closeness to the Christians of Iraq