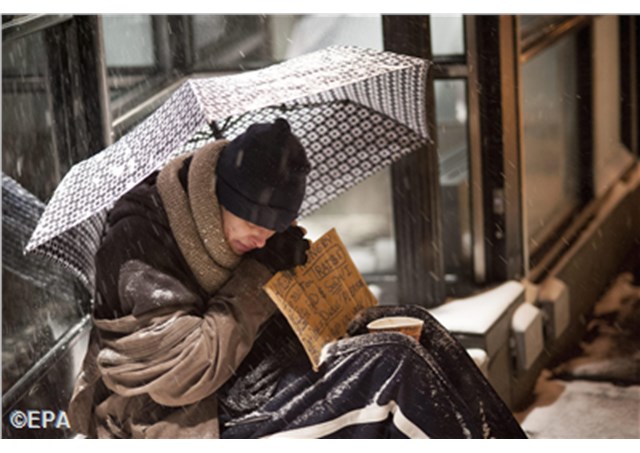 (Vatican Radio) One of the most oft-repeated refrains of Pope Francis' pontificate thus far has been his call to go out to the "existential peripheries" and help those in need, whether they are in need of moral, spiritual, psychological, physical or financial assistance. The Holy Father's concern for those on the margins of society is biblically rooted, and is a manifestation of the spirit of creative fidelity to the Gospel that has inspired Christians since Apostolic times.
One group that has been quietly living the spirit and mission of service to people in the existential peripheries is Off The Streets — an organization of volunteers founded in Danbury, Ct. (USA) to assist the working homeless in getting themselves and their families into permanent housing situations, often by acting as a mediator with willing landlords and covering the expense of a security deposit.
Though there are many government services and charitable outfits already assisting the homeless, especially those with substance abuse issues, and mental and physical health problems, there is a large and frequently overlooked portion of the homeless population in  any places that have no access to assistance. OTS founder, Rev. Mr. Michael Oles, is an ordained Deacon in the Catholic Church, who now lives in Lancaster, Pa., where he has begun a new OTS chapter. Deacon Oles told Vatican Radio that the project he started aims particularly at helping people who have nowhere else to turn. "It's the ones, who can't qualify for [government or other assistance] programmes that we are able really directly to [reach]," he said. 
Click below to hear Deacon Mike's extended conversation with Chris Altieri
In addition to mediation and deposit assistance, OTS provides nonperishable food, linens and bedding,  kitchen supplies and furniture to help get the people they are able to assist settled – a process that usually takes one to two weeks, though it can often be as quick as a one or two days. OTS now has four chapters: two in Connecticut, one in Pennsylvania and one in California. OTS is completely volunteer-based, and has assisted nearly five hundred people in not quite five years of activity.