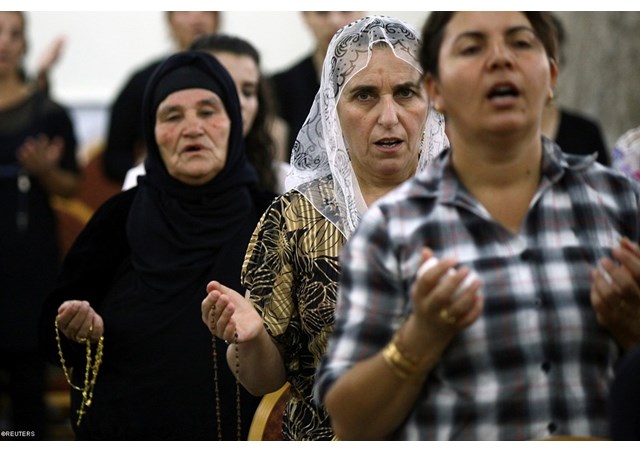 (Vatican Radio) The Catholic Bishops' Conference of England and Wales has called for an end to the violent persecution of Iraqi  Christians that threatens to extinguish their community.  The Bishops are also urging Catholics to join in a global day of prayer for Iraq's Christians taking place on Wednesday August the 6th.
Last month tens of thousands of Christians were forced to flee from their homes in the northern Iraqi city of Mosul after Islamic militants seized control of the city and surrounding areas.   Suha Rassam is an Iraqi Chaldean Catholic who was born and brought up in Mosul but  now lives in London.  She spoke to Susy Hodges about the desperate plight of Iraq's displaced Christians from Mosul.
Listen to the full interview with Suha Rassam: 
Calling the fleeing of Christians from Mosul "one of the saddest moments in my life," Rassam described her deep emotional  and spiritual ties to the northern Iraqi city where she was born and where she grew up. She also noted that Moslems too have been fleeing Mosul in large numbers since the Islamic militants seized control of the city, which is Iraq's second largest.    
Rassam said more needs to be done by the international community to publicize the plight of these displaced Christians from Mosul.  She said the entire Christian community in northern Iraq is "in distress" as a result of the events of the past month.  She pointed to one example saying the IS militants in Mosul have cut off the "water and electricity supplies" to all the Christian villages in the northern Nineveh plain where  many of those displaced Christian families from Mosul fled.   People there, she said, "are now trying to dig wells to survive" …… "so there's a grave humanitarian situation which the world should know about."