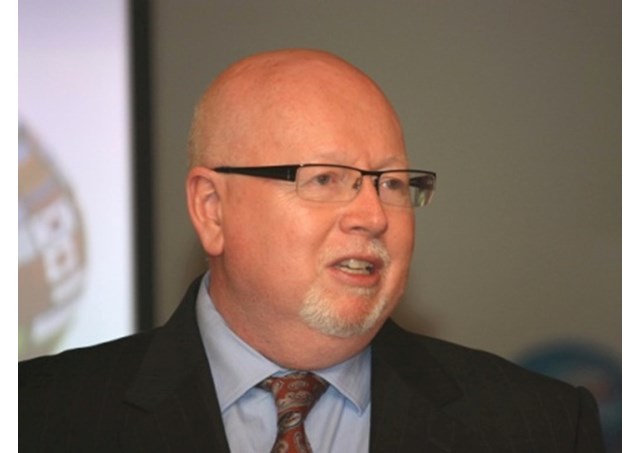 (Vatican Radio) The head of the World Evangelical Alliance has hailed Pope Francis' meeting with Pentecostals in Caserta and apologised for discrimination of Catholics by Evangelicals in the past. After an encounter with the Catholic community in the southern Italian city on Saturday, the Pope returned to Caserta on Monday where he was welcomed by over 200 members of the Pentecostal Church of Reconciliation.
Commenting on the impact of that historic meeting, the Secretary General of the World Evangelical Alliance, Rev. Dr. Geoff Tunnicliffe said while the official conversations between Catholics and Evangelicals are an essential part of the ecumenical journey, the building up of trust and friendship leads to a deepening of those theological dialogues. He also talked about the importance of a meeting that he and other Christian leaders had in June with Pope Francis in the Vatican and about the legacy of Evangelical leader Tony Palmer who died ten days ago…..
Listen to Philippa Hitchen's interview:  
Rev. Tunnicliffe said he believes the work of building up relationships within the Christian family is extremely important…. "Jesus, in John 17, clearly calls us to be one and I think for those outside the Church, it's important for them to understand that while there are differences within the Christian denominations, at the core we have so many areas of communality…."
Asked about the impact of Pope Francis' meeting with Pentecostals in Caserta, Rev. Tunnicliffe noted that over recent years the World Evangelical Alliance, which represents some 650 million Christians around the world, has had growing interaction with the Vatican and the Catholic Church…."We're just concluding our 2nd official theological dialogue which identifies areas of common concerns and areas where we still differ….but I think Pope Francis reaching out to Evangelicals bodes well for future conversations, because that will allow us to go deeper in our interactions together….
Commenting on Pope Francis' apology for the persecution of Pentecostals by Catholics in the past, Rev. Tunnicliffe said he wants to commend the Pope for taking such a public step of asking for forgiveness…."It is biblical and it reflects the message of Jesus…..so my hope is that this act of Pope Francis will send a strong message around the world, particularly to those countries where there are significant tensions between Catholics and Evangelicals. But I also need to say this: I recognise that in history there have been situations where Protestants, including Evangelicals, have discriminated against Catholic Christians and I am really sorry for these kinds of actions, because while we can disagree theologically, this should never lead to discrimination or persecution of the other. We all need to acknowledge all our failings and ask each other for forgiveness and I think Pope Francis set a great example"