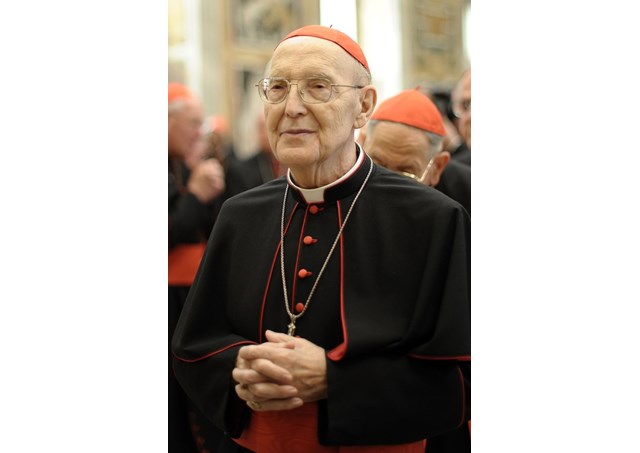 (Vatican Radio) Cardinal Francesco Marchisano, former Archpriest of St Peter's Basilica, died on Sunday at the age of 85. The Italian cardinal, who was from Turin, also held several important positions with the Roman Curia, including president of both the Pontifical Commission for the Cultural Heritage of the Church and the Pontifical Commission for Sacred Archaeology.
In a telegram to the current Archbishop of Turin, Archbishop Cesare Nosiglia, Pope Francis expressed his "deep sorrow" to the entire diocesan community.
In his message, the Holy Father remembered the service Cardinal Marchisano gave the Holy See, and said he "leaves the witness of a life spent generously attached to his vocation as a priest and bishop," and noted his service to the world of art and culture.
The Cardinal's funeral will be held on Wednesday morning in St Peter's Basilica. Following his death, the College of Cardinals now includes 212 members, of whom 118 are eligible to vote in a future conclave.