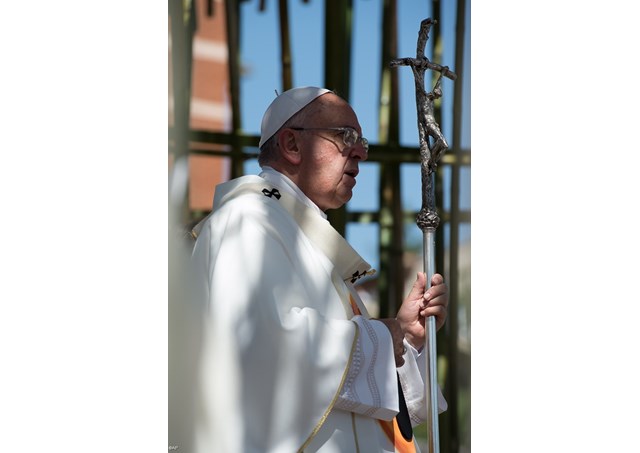 (Vatican Radio)  Pope Francis has reassured the Patriarch of the Syriac Catholic Church Ignatius Youssef III Younan that he is following news out of Iraq with concern, particularly the dramatic situation of Christians in Mosul who have been threatened with death and seizure of their homes by Islamic militants demanding they leave or convert to their form of Islamic belief.  Christians have lived in Iraq's second largest city for nearly two thousand years;  there are few, if any, left now in Mosul. 
The Patriarch told the Italian Catholic news agency SIR (Religious Information Service), that Pope Francis called him Sunday 20 July to express his solidarity with Iraqi Christians.  During the 9 minute phone call, the Patriarch thanked the Pope and asked him to intensify his efforts to engage world leaders, putting them face to face with the facts on the ground: that in the province of Nineveh a massive religious "cleansing" campaign is underway to rid the region of those who do not share the beliefs of the new occupiers.
At the end of the call, Pope Francis bestowed his Apostolic Blessing upon all the eastern Christians with the assurance that he "will always keep them in his prayers for peace and security."  At his traditional Angelus blessing also on Sunday, the Pope offered prayers for Iraqi Christians who `'are persecuted, chased away, forced to leave their houses without the possibility of taking anything'' with them" and called for dialogue to resolve armed conflicts.
Just recently, Patriarch Younan had denounced an arson attack by Islamic State of Iraq and the Levant (ISIS) militants on the Episcopal headquarters of the Syriac-Catholic Church in Mosul.