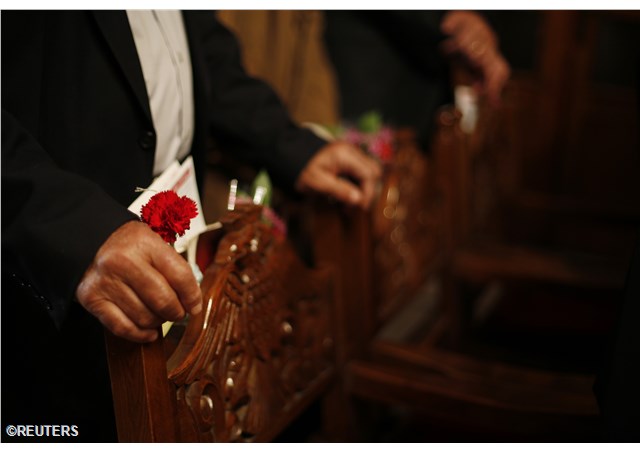 (Vatican Radio) Israel and Hamas agreed to a five-hour U.N. brokered ``humanitarian'' pause to their 9-day-long battle on Thursday. Israel's bombardment of Gaza, which has killed more than 200 Palestinians, has been in response to a large number of rockets fired into Israel from the Palestinian enclave, which has killed at least one Israeli.
The violence comes less than two months after the historic apostolic journey by Pope Francis to the region.  After his visit, he invited then-Israeli President Shimon Peres and Palestinian President Mahmoud Abbas to the Vatican on June 8th to pray for peace.
"No one could think that the Pilgrimage of the Holy Father could have a political role in terms of making the region peaceful," said Father David-Maria Jaeger, OFM.  
Listen to the interview by Mario Galgano with Father David-Maria Jaeger, OFM:
"The Holy Father testified to the message of the Prince of Peace, Jesus Christ Our Lord. This is all that the Church can do. No doubt, though, His presence and His words of peace sowed seeds of peace in many hearts. It is not for us to know when those seeds are to bear fruit. We just trust that, at some time, somehow, they will," he said.
Father Jaeger is a priest of the Franciscan Custody of the Holy Land, and an Israeli citizen.
"We know that the Church, a minuscule minority, can have no influence in the Holy Land," he told Vatican Radio. "Rather, Catholics and all Christians, in Europe and in other historically Christian countries, can and must exercise significant influence on their own Governments, to keep them engaged, strongly, in using all their influence to advance the cause of peace in the Holy Land -  and in the entire region. It is in this sense that the witness of the Holy Father can be most beneficial even in the short term."
Father Jaeger said that although Christians have little political power in the region, they do have the power of their faith.
"They can and do give witness, to Christ, to the faith in His ultimate victory over sin and evil. They give also witness to Christ overcoming our this-worldly divisions," he explained.
"In the Holy Land there are both Arabic-speaking Palestinian Christians and Hebrew-speaking Jewish Christians. They all participate in the sufferings and legitimate aspirations of their respective Peoples, loyally - yet they all know that their brotherhood as believers in Christ unites them on an infinitely higher plane," said Father Jaeger.
"Thus, together, they give witness that, ultimately, peace, true peace, comes from embracing the Gospel, from becoming members of the same Body of Christ. Preaching the Good News, teaching and baptising members of all Peoples, is the specific way in which the Church is sent out to bring peace to humanity," he said.