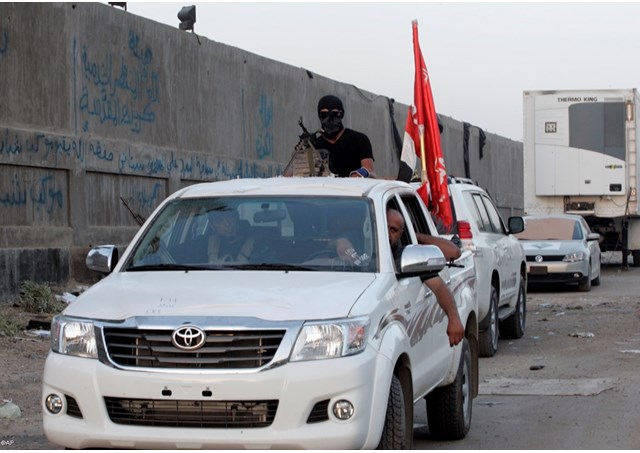 (Vatican Radio) Two nuns and three orphans under their care have been released in Iraq by kidnappers linked to ISIS, the Al Qaeda-inspired Sunni militant group also known as the Islamic State of Iraq and the Levant. Speaking to AsiaNews, Chaldean Patriarch Mar Louis Raphael I Sako expressed relief that there was "finally good news" in the country where ISIS, under the banner of a new Islamic "caliphate," has captured large swathes of territory from the Shia led government in Baghdad.
Sister Atur and Sister Miskinta and the three young people went missing 28 June. The two Chaldean nuns belonged to the Congregation of the Daughters of the Immaculate Mary. Together with their consoeurs, the sisters help run a family home for orphans and abandoned children in Mosul, near the Chaldean Archbishopric.
Patriarch Sako told AsiaNews that people in the city "contributed to their liberation."
The sisters and young people, he added, had been held "in a house in Mosul but they were treated well, they were all together.  The sisters were afraid for the safety of the children, but there were no problems."
The Chaldean Patriarch recounts that the sisters "spent the 17 days of prison praying for their liberation and for peace in Iraq."  No money was exchanged for their release, but according to the church leader, the kidnappers took the nuns' new pick-up truck.  He said the sisters are relieved and happy and have found refuge in Dohuk in Iraqi Kurdistan.