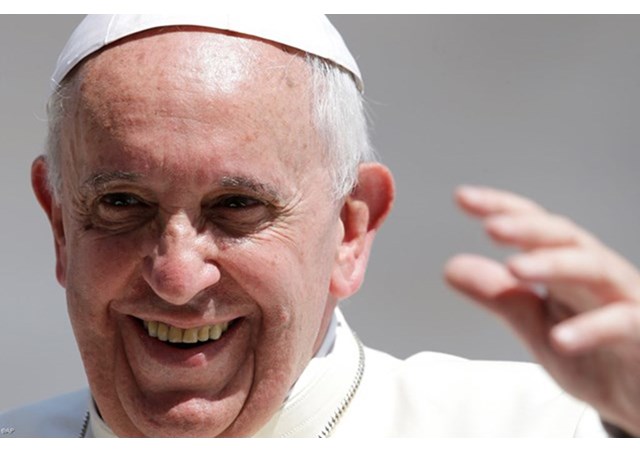 (Vatican Radio) The Pontifical Council for Justice and Peace, in collaboration with the Secretariat of State, held a two-day conference, 12-13 July, at the Vatican on the concept of "inclusive economy", which Pope Francis proposes in Evangelii Gaudium.
Some 70 scholars and representatives from business and international organizations participated in the closed-door sessions, aimed at deepening the thought and perspectives on social justice that Pope Francis puts forth in his apostolic exhortation Evangelii Gaudium.
Msgr Mario Toso, secretary of the Pontifical Council for Justice and Peace, offered the keynote address. In an interview with Vatican Radio, he said distorted interpretations of the Pope's words and accusations of Marxism underlined the need to explain that the Pope's proposal for an "economy that is always more inclusive" does not imply the abandonment of a market economy, and that his allusion to an "economy that kills" refers to the idolatry of money.
In his keynote, Msgr Toso underlined how globalization has increased the gaps and inequalities between the rich and the poor. Economists are traditionally concerned with issues of the day, he said. However, economic development must have foresight to assure environmental sustainability and to avoid dramatic financial crises.
The monsignor explained that the conference, called "The Global Common Good: Towards a more inclusive economy", was held behind closed doors because much of the content was in need of refinement and integration. He said requests to participate were high, reflecting a keen interest in the Pope's thoughts on social justice, given the current and grave issues in the world.
The Pope's words are receiving attention because they capture the needs of the people regarding economics, peace and sustainable development.
"We know that the crisis today is also due to the fact that finance prevails over politics and the latter struggles to provide directives," he said, "as well as financial and fiscal policies, so as to bring finance at the service of the common good."
Listen to the report by Laura Ieraci: