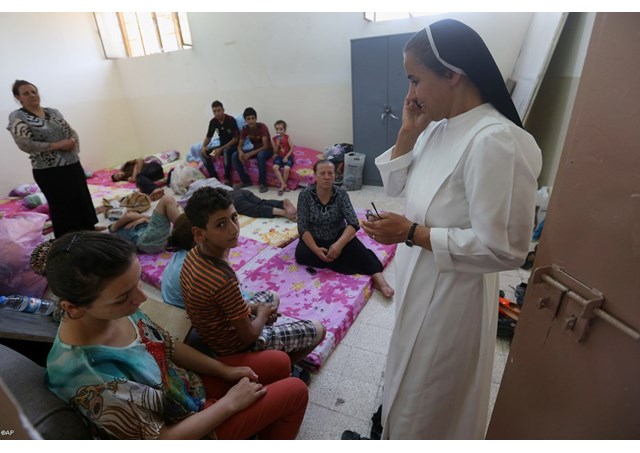 (Vatican Radio) The new Iraqi parliament has convened amid international pressure on lawmakers to quickly choose a new prime minster who can confront the ISIS jihadist offensive that threatens to rip the country apart. The conflict left 2,400 civilians dead in June, many of them women and children, and the Islamists are threatening the capital.
"What we are asking is to have the international community to put pressure on the Iraqi politicians, because basically there is no government now, to speed the process of getting a community together and forming a government as soon as possible," said  Archbishop Bashar Warda of the Chaldean Archdiocese of Erbil.  "It's chaotic, really chaotic.  People are not just worried and afraid but they are really depressed about what will be the future, if there is a future."
Listen to the interview by Cristiano Tinazzi with Archbishop Bashar Warda:
He told Vatican Radio many members of the Christian community are thinking seriously about leaving the country.
"They are fed up, just fed up. Afraid.  Terrified," he said. "There is no alternative…because ISIS started issuing their rules, their constitution, their implementation of the sharia [Islamic law]."
Archbishop Warda said two churches have been looted, and the Islamists took all the statues.
"It is not just about being a Christian, it is about being a human being and being a minority," he said. "You know we have so many minorities inside Iraq, so that is why I am saying DO something!  Do something!"