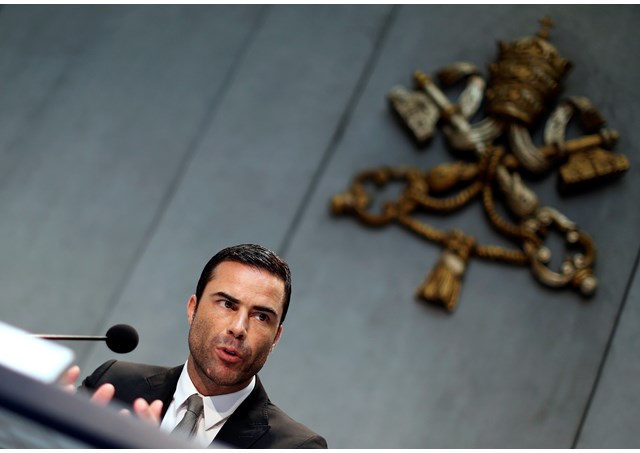 (Vatican Radio) The Autorità di Informazione Finanziaria(AIF), the Financial Intelligence Authority of the Holy See and Vatican City State, has signed an agreement to exchange information with the US Office of the Comptroller of the Currency (OCC).
This Information Sharing Exchange of Letters is the first bilateral agreement of AIF in its role as Financial Supervisor and Regulator within the Holy See and Vatican City State. It represents a significant strengthening of international cooperation between the Holy See and the United States of America. "This is a further step in Holy See's efforts towards perfecting a system of financial regulation and part of our commitment to transparency and international cooperation," said Rene Bruelhart, the Director of AIF. "The Holy See is part of the global family of well-regulated jurisdictions and the signing of this agreement reflects that very clearly."
The agreement with the OCC follows the passing of the new law regarding financial activities in the Holy See, Law XVIII, in October 2013 and the enactment of AIF's new statute in November 2013, which introduced a new supervisory function as part of AIF's mandate.  AIF expects further bilateral agreements with financial supervisors and regulators of other countries to follow in due course, and continues in its efforts to strengthen its own regulatory infrastructure in fostering international cooperation.The OCC is an independent authority within the Treasury Department of the United States and serves to charter, regulate and supervise all national banks and the federal branches and agencies of foreign banks in the United States.
AIF is the competent authority of the Holy See and Vatican City State to fight money laundering and the financing of terrorism. According to its mandate, AIF has a double role and acts both as Financial Supervisor and Regulator as well as Financial Intelligence Unit. In its function as Financial Intelligence Unit, AIF became a member of the Egmont Group in July 2013, and has already signed MOUs with the Financial Intelligence Units of more than a dozen countries, including the U.K., the United States, France, Spain, Italy and Germany. It was established in 2010 and became operational in 2011.