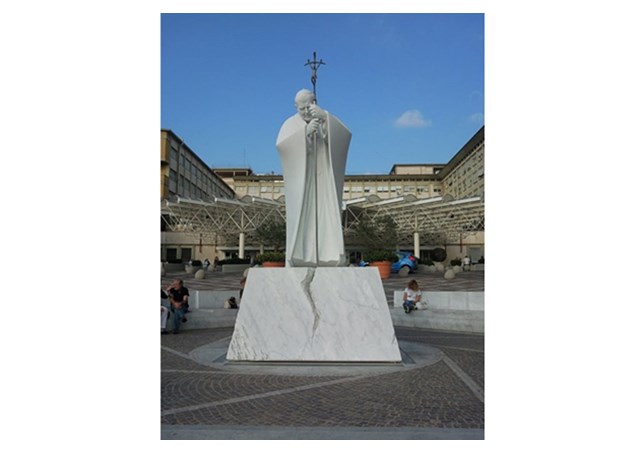 (Vatican Radio) On the evening of  June 27, Feast of the Sacred Heart, Pope Francis was scheduled to visit  Rome's  "Agostino Gemelli" Hospital on the occasion of the fiftieth anniversary of its foundation. While there he was to  meet with some of the patients, hospital and university staff and preside over Holy Mass. He has called off this commitment  owing to an unexpected indispostion. 
Listen: 
On this occasion Pope Francis was to  donate to the Hospital's Church dedicated to the Sacred Heart, the  relics of  two  popes connected in a special way to the structure. They are Saints John XXIII who inaugurated the first Faculty of what was to become the ' University of the Sacred Heart' and Saint John Paul II who came here as a patient so often that with his habitual good humour he once described it as his third Vatican home after Vatican City and his summer residence in Castelgandolfo.
As we know in fact Saint John Paul II was often hospitalised here when he experienced the physical suffering that comes with age. But he had also experienced a deeper kind of suffering when he had crossed the threshold of this hospital after his  brush with death at the hands of a gunman on the 13th of May 1981.
Yet this Polish Pontiff did not see his physical limitations as a burden but rather as salvific, as some of Veronica Scarisbrick's guests in this programme explain. Among them an American Cardinal who was one of those privileged to call on John Paul II when he was taken to the Gemelli hospital after this assassination attempt.
In this programme you can also hear a very personal selection of Vatican Radio archive sound clips in English taken from some of John Paul II's speeches.