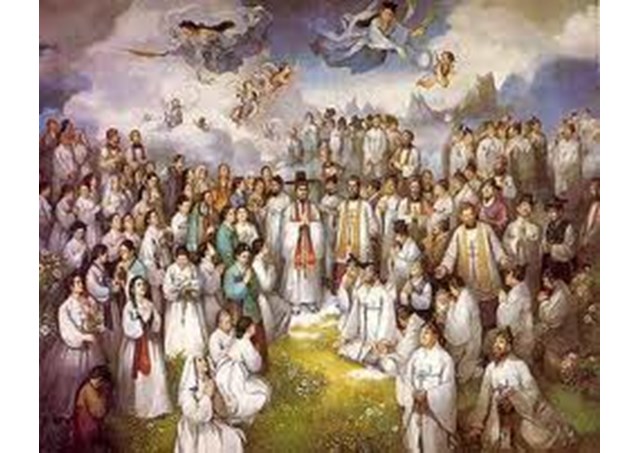 (Vatican Radio) During mid morning prayer on Thursday in the Consistory Hall of the Apostolic Palace, Pope Francis gathered with the College of Cardinals to vote on the Canonisations of six Blesseds who will become Saints of the Church.
They include two Indians, Blessed Kuriakose Elias Chavara who was a priest and the founder of the Congregation of the Carmelites of Mary Immaculate and who is remembered for his solid leadership. He is also recognized for having saved the Church in Kerala from a schism in 1861. The other is Mother Eufrasia Eluvathingal of the Congregation of Mount Carmel, of the Congregation of the Sisters of the Mother of Carmel; who was born in 1877 in Kattur and became known as the "Praying Nun."
The other Blesseds on the list are four Italians including one layman, Amato Ronconi, of the Third Order of St. Francis and who founded a hospital which is known today as the "Blessed Amato Ronconi Nursing Home."
An Italian Bishop is also set to be made a Saint. Blessed Giovanni Antonio Farina was the bishop of Vicenza and the founder of the Institute of the Sisters of Saint Dorothy, Daughters of the Sacred Heart.
 
Blessed Nicola da Longobardi, a professed oblate of the Order of Minims, will also be canonized along with Ludovico da Casoria, professed priest of the Order of Friars Minor and founder of the Congregation of the Franciscan Sisters Elisabettine.
 
The Pope decreed during the course of the consistory that these Blesseds be inscribed in the roll call  of Saints on the 23 November 2014, the Feast of Christ the King. Lydia O'Kane reports