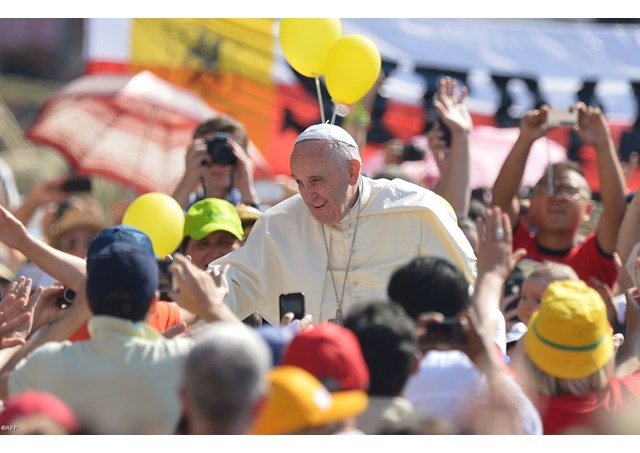 (Vatican Radio) Pope Francis appealed for an end to child labour on Wednesday. The call came at the end of his weekly General Audience in St Peter's Square, one day ahead of the June 12th World Day dedicated to the eradication of the practice. "Tens of millions of children are forced to work in degrading conditions, exposed to forms of slavery and exploitation, as well as to abuse, ill-treatment and discrimination," said Pope Francis.
Click below to hear our report
"I sincerely hope," he continued, "that the international community can offer social protection to minors to defeat this plague." The Holy Father went on to say, "Let us all renew our commitment, especially families, to ensure the tutelage of every boy's and girl's dignity and the chance to grow up healthy."
"A serene childhood," he concluded, "allows children to look with confidence to the life and future."
The World Day against Child Labour is this year focusing particularly on the theme of social protection: drawing attention to the role of social protection – including access to health care and quality education - in keeping children out of the work force, and in removing them from situations of exploitative labour.