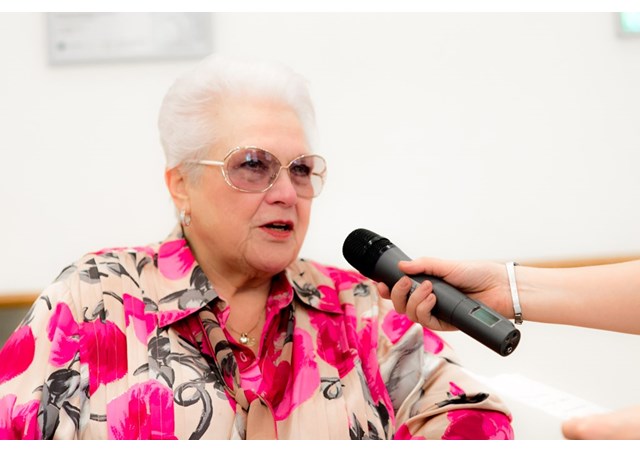 (Vatican Radio) When one thinks of the greatest opera singers of all time, Marilyn Horne is almost certainly a name that comes to mind. The American Mezzo Soprano's talent, dedication and discipline brought her to the pinnacle of a glorious career which saw her grace the world's major opera houses.
Since retiring from the operatic stage, Ms Horne has dedicated herself to teaching promising singers of the future. Just over twenty years ago she launched the Marilyn Horne Foundation which provides opportunities for young singers to give recitals.
The renowned Mezzo Soprano was recently in Rome to give a series of Masterclasses at the American University of Rome.
The classes were part of the University's inaugural Summer Vocal Institute and saw singers come from all over the world to take part.
But for Marilyn Horne, how does being a teacher differ from performing as an opera singer? She told Vatican Radio's Lydia O'Kane, "first of all I have to try to remember all the things I have learned as a singer, so it's really very much giving giving giving and pulling pulling pulling!"
Looking back at her extraordinary singing career she says, "it was my life, I knew practically nothing else except singing since the time I could talk, so it's my soul, my life, my everything, tied to the music of course, not just singing but the great great music that I've had the pleasure to perform".
Ms Horne also says that she feels blessed to have had the career she has had. "As we say I've had a great go and I feel that I've been very privilege to have the kind of life that I did".
Yet despite all that Marilyn Horne has achieved over the years, she stresses the enormous amount she has learnt as a teacher and says the singer never stops learning. 
Listen to Lydia O'Kane's interview with Marilyn Horne