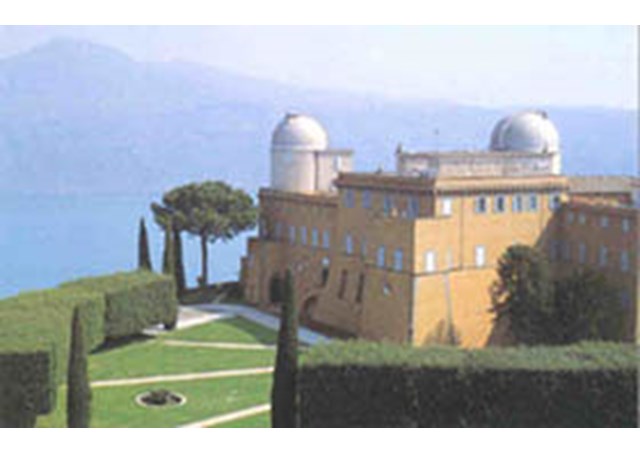 (Vatican Radio) "We are all working together.  We are from countries and religions that the world would tell you are enemies, but we are all under the same skies and we are all fascinated by the same stars", says Br. Guy Consolmagno, Dean of the Vatican Observatory Sumer School (VOSS), currently underway in at the Observatory's headquarters in the grounds of the Papal Summer Residence in Castel Gandolfo.
Emer McCarthy has this report Listen:
The Pope's Astronomers have invited 25 students from 22 nations to further their knowledge in Observational Astronomy and Astrophysics at the bi-annual school, which this year is focusing on "Galaxies: Near and Far, Young and Old". For the month of June, young scientists from Burkina Faso, Mexico, Iran, the U.S, Portugal, Australia, Brazil and many other nations will study the stars together at the Vatican.
Br. Consolmagno explains that what differentiates the Vatican's Summer School from others in the field is the length of time – 4 weeks- that it runs.  But more importantly, the fact that it draws students from across religious, cultural and geographical divides together. Moreover, thanks to generous benefactors, each year VOSS organizers sponsor students from developing nations who otherwise would be unable to attend.
Students such as Samir Nepal from Nepal, who is a graduate student in physics.  He told Vatican Radio that thanks to VOSS he had the opportunity to use a giant telescope for the first time –something he could only have dreamed of back home.  Moreover, the faculty presenting the topics at VOSS (many of them past alumni) have helped him make "giant steps forward" in his studies.
But it's not all about summer evening walks around the Pope's rose garden or  enjoying the fine Italian cuisine.  During the course of the school, students also present a short paper on their research or the research of their home institution. Quite a daunting task – according to Wesley Peters, from Cleveland Ohio, who will present a paper on the Baryonic Tully–Fisher relation ,basically the galaxy's rotational velocity and its mass, "hopefully it will all go smoothly" he says.
The Vatican Observatory director, Fr. Jose Funes S.J., however points out that this year he has seen a "geographical shift" in the students they have offered sponsorship to.  He says the lines between developing and developed nations have become more blurred as many of the recipients hail from Eastern and Western European nations.
However, one common denominator remains, these young people's incredible curiosity.  Not just in scientific terms but also with regards each other. VOSS is also a place of encounter and dialogue.
Br. Consolmagno concludes: "The Summer schools become like a fraternity..there is an immediate connection (for past alumni) when they meet again at various seminars and conferences.  We try to get students to think about more than just their own careers, more than just their own topic, we also select students on the basis of how interested they are in seeing things more than themselves.  It's forming the entire human person and teaching students to become not only astronomers but also people for others".