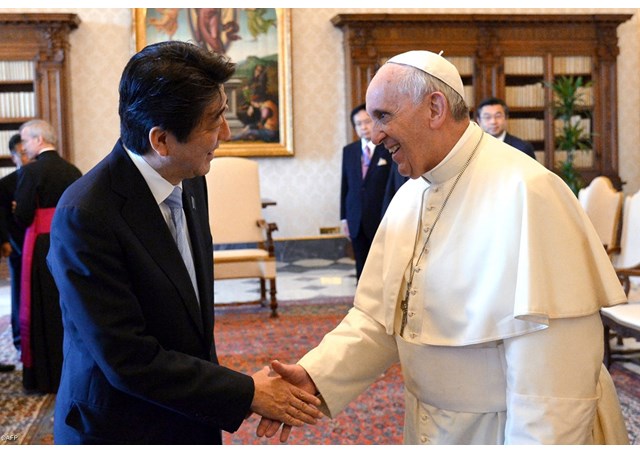 (Vatican Radio) Pope Francis on Friday met with the  prime minister of Japan, Shinzō Abe, who subsequently went on to meet with the Cardinal Secretary of State, Pietro Parolin, accompanied by Archbishop Dominique Mamberti, secretary for Relations with States.
A statement by the Holy See Press Office said the good relations between Japan and the Holy See were spoken about during cordial talks, as well as the understanding and collaboration between the Church and State in the fields of education, social welfare and healthcare.
The conversation then turned to several current regional and international themes, with particular reference to initiatives aimed at promoting peace and stability in the Asian continent, Japan's commitment to cooperation for development, especially in Africa, attention to the environment, and nuclear disarmament.