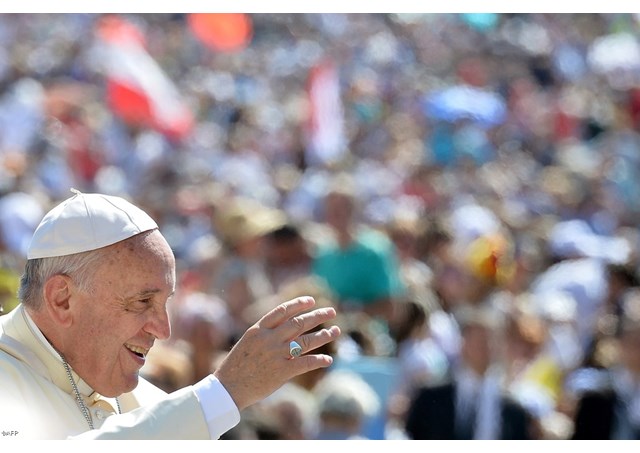 (Vatican Radio) The faithful gathered in St Peter's Square on Wednesday for the Pope's General Audience were treated to the latest installment of the Holy Father's catechesis on the seven gifts of the Holy Spirit, which this week focused on Piety.
Pope Francis explained that this gift is one that is so often misunderstood or considered in a superficial way, but which touches the heart of our identity and our Christian life.
Piety, the Pope said indicates that we belong to God and have a deep connection with God.
Continuing on this theme the Holy Father noted that through this spiritual gift, we experience ever anew, with joy and gratitude, the loving relationship with God our Father which has been granted us in Jesus his Son.  It is this loving relationship, he said which grounds and perfects our authentic worship of God. 
Pope Francis stressed that piety is that genuine religious spirit which makes us grow in our love for others, seeing them as our brothers and sisters, members of God's family.  But he also underlined that we must live this gift by comforting those who are afflicted or in need, otherwise it is a false piety in which one pretends to be saintly and look pious.
In conclusion the Holy Father prayed that through this gift of the Holy Spirit, we will always be ready to offer a helping hand to others, in the joyful awareness of that solidarity which is born of our communion with God in the unity of Christ's body, the Church.
Listen to Lydia O'Kane's report