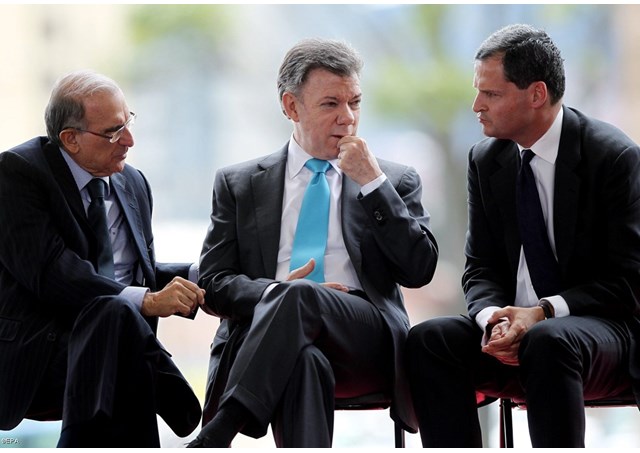 (Vatican Radio) Peace talks between the Colombian Government and the main guerrilla army resume Tuesday but uncertainty is clouding the horizon looming over the Agenda.
 
The Presidential Election first round result had Oscar Ivan Zuluaga in the lead against Juan Manuel Santos. Zuluaga is stressing that if he wins, then the Revolutionary Armed Forces of Colombia...better known as the FARC must declare a ceasefire before the talks can resume and some of their leaders could be put on trial for atrocities.
 
President Juan Manuel Santos, who's staked his whole political strategy and career on the talks which have been going on since November 2012 in Cuba, says such  demands and conditions will derail the overall process.
 
The FARC are reflecting this new political mood of increasing uncertaintly. A Spokesman for them says this latest round of talks will last two rather than eleven days.
Points agreed so far include, the FARC evolving into a political party, rural development and the FARC severing links with drug trafficking.
 
Issues remaining are: Disarmament, compensation for victims of the 50 year old conflict and how the final agreement will be ratified.
 
Listen to this report by James Blears