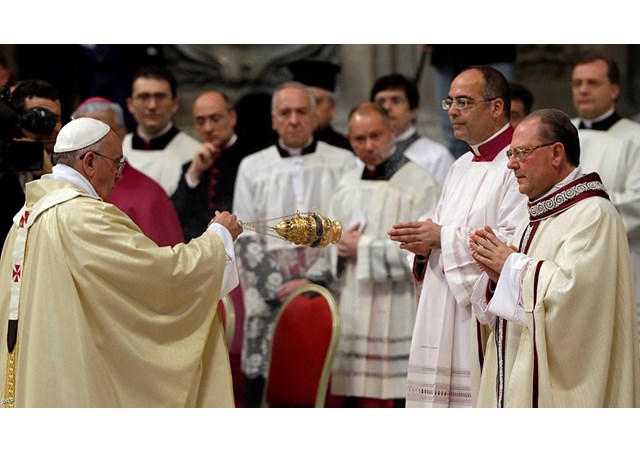 (Vatican Radio) Pope Francis celebrated Mass on Friday eveneing in St Peter's Basilica, during which he consecrated Fr. Fabio Fabene a bishop. Bishop Fabene is the undersecretary of the Synod of Bishops. In his homily, which was closely based on the model homily for episcopal ordinations found in the Roman Ritual, the Holy Father spoke of the high calling of the office of bishop, and the great responsibility the office entails toward both God and the faithful.
"Episcopacy, in fact," said Pope Francis, "is a service, and not an honour, since it is for the bishop to serve, rather than to dominate."
Born in 1959, Bishop Fabene was ordained a priest of the Diocese of Viterbo in 1984, and was appointed undersecretary for the Synod on April 8th of this year.
Click below to hear our report