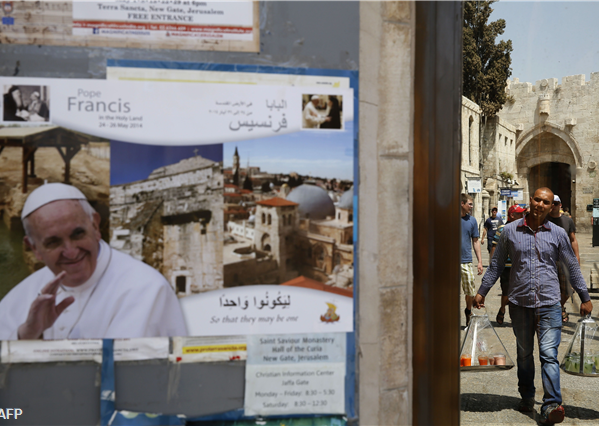 (Vatican Radio) Pope Francis arrives in the Amman on Saturday, the first stop on his three day visit to Jordan, Israel and the State of Palestine. The journey marks the 50th anniversary of the landmark pilgrimage that Pope Paul VI made to meet with the former Ecumenical Patriarch Athenagoras in Jerusalem.
Among those accompanying Pope Francis on this brief but action-packed visit to the Holy Land is the Grand Master of the Equestrian Order of Holy Sepulchre, American Cardinal Edwin O'Brien. Philippa Hitchen caught up with the Cardinal to find out more about the work of the Order and about his hopes ahead of the this fourth visit of a pontiff to the land where Jesus lived
Listen:
"We have 30.000 members in Western Europe, the Americas, Asia and our main purpose – after that of personal holiness – is to support the Patriarch of Jerusalem and his many pastoral and spiritual needs……
We have 45 schools, 60 parishes and parochial centres, we take care of the sick and have an overall concern for the wellbeing of Christians and others in the Holy Land…
It's an important pilgrimage and an ecumenical pilgrimage ….it was Dietrich Bonhoffer who said the meaning of a journey is often unknown, even to the traveler, so what the results of this pilgrimage will be, only the Lord knows, but I think there'll be a greater attention given to the situation there and I hope (the Pope and the Patriarch) will bring about a greater harmony, a bridge rather than a wall between the many factions striving for survival and livelihood there.