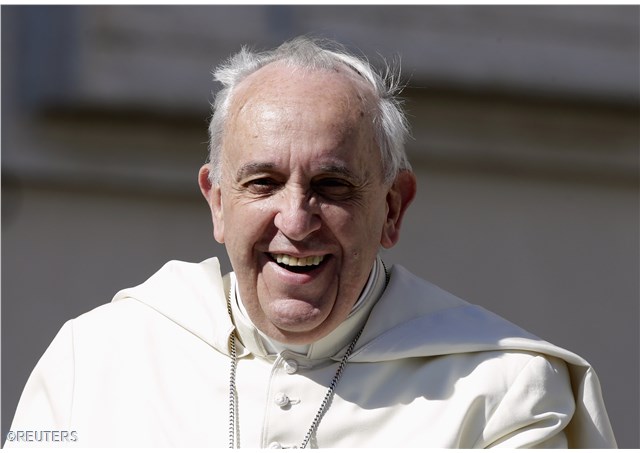 (Vatican Radio) Pope Francis has revised the statutes of the Vatican's Financial Intelligence Authority (AIF) a month after the Vatican adopted detailed new laws to promote financial transparency, vigilance and information. With an Apostolic Letter issued motu proprio and released by the Vatican on Monday, Pope Francis clarified the roles of the authority's president, board of directors and director, and specified that it would have two separate offices: one concerned with supervision and regulation, the other with financial intelligence. In early October, the Vatican's new finance laws formally expanded the competence of the Financial Intelligence Authority by including the task of "preventive" or "prudential" vigilance, which involves ensuring the proper organization and trustworthiness of all Vatican financial operations.
Click here for the full text of the document
When Pope Benedict XVI established the Financial Intelligence Authority in late 2010, its role was focused on monitoring Vatican financial operations to ensure they met international norms against money laundering and the financing of terrorism. The authority's new supervision and regulation department will not only investigate suspect transactions but will also have a role in establishing procedures to reduce the possibility of questionable financial dealings. 
Jesuit Father Federico Lombardi, Vatican spokesman, told reporters there were "no revolutionary changes" in Pope Francis' document, but that it was necessary to make the authority's statutes match its tasks as dictated by the laws adopted in October.
In one minor change, the new statutes require the office to issue two annual reports. The first, already required, is a summary of the year's activities prepared only for the Vatican Secretariat of State. Now the office also is to prepare a public report "containing non-confidential data, information and statistics" on its activity. 
The Vatican also announced that it has hired a team from the London-based professional services firm, Ernst & Young to carry out a "verification and consultation on the economic and administrative activities" of the Governatorate, that runs the day-to-day activities of Vatican City. The so-called "VatiLeaks" scandal in 2012 included allegations of corruption in the office, including awarding of contracts. The Vatican statement on Monday said Ernst & Young was chosen in consultation with the Pontifical Commission for Reference on the Economic-Administrative Structure of the Holy See. With Monday's move, three Vatican departments are now under review by outside firms. The other two are the Vatican bank, officially known as IOR, the Italian acronym for Institute for Religious Works, and APSA, the department that manages real estate holdings and financial and stock portfolios.